THESE INCIDENT ARE all different. Some are individuals, some are businesses. Some are famous, some aren't. But all of them are heading in the right direction.
Here are the times homophobia didn't win.
Warning: This post contains terms of homophobic abuse.
1. This rowing team from Warwick, who got naked to raise awareness of homophobia – and accidentally became an international phenomenon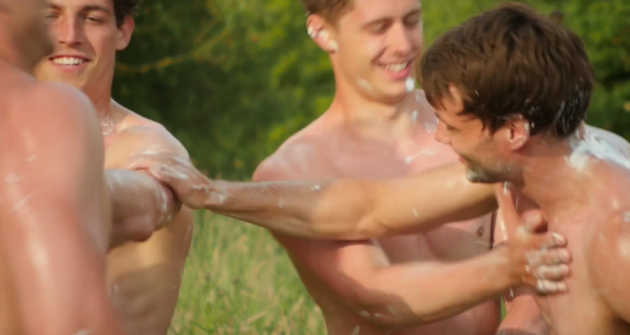 Sport Media Productions / Vimeo
2. This biscuit company, which made an ad featuring a same-sex couple and was deluged with complaints on Twitter
So they brought in two artists to literally turn the homophobia into something beautiful.
Honey Maid / YouTube
3. Derren Brown, whose response to this confused individual is a masterclass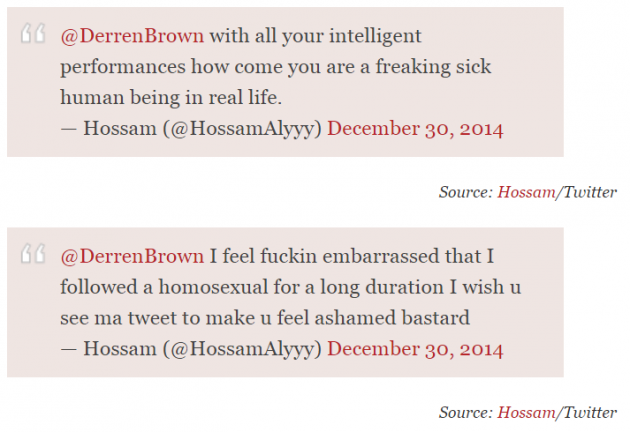 4. The gay couple who had 'Faggots' scratched into their front door – and responded with this flawless note that went viral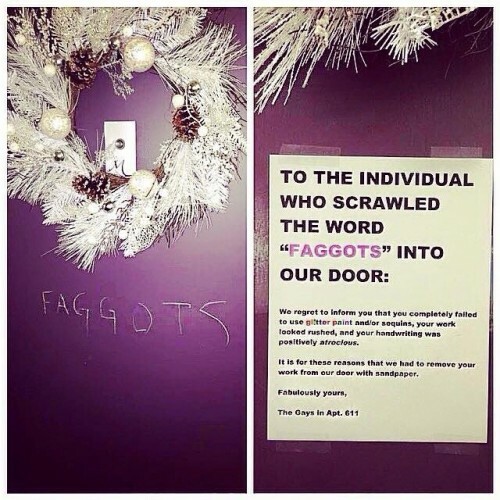 pwnyride13 pwnyride13
We regret to inform you that you completely failed to use glitter paint and or sequins, your work looked rushed, and your handwriting was positively atrocious.It is for these reasons that we had to remove your work from our door with sandpaper.Fabulously yours, The Gays in Apt. 611.
5. This artist who took all the homophobic tweets sent to diver Tom Daley when he came out, and turned them into a frankly pretty heroic portrait
6. Actor Paul Bettany, whose reply to this deeply unpleasant troll is near-perfect
7. And comedian Cameron Esposito, who smacked down a homophobic male heckler in the most final way possible
Kill Rock Stars / YouTube
Buzzfeed Buzzfeed
HOORAY.
If you have been the victim of homophobic bullying, here are some services offering support:
Stop LGBT Hate Crime is a group monitoring the extent of homophobic and transphobic violence in Ireland. To report an incident, go here.