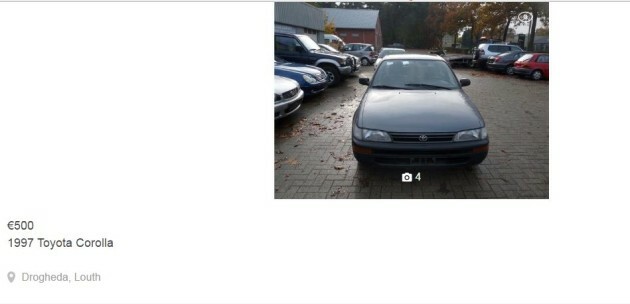 Adverts.ie Adverts.ie
THERE COMES A stage in every car owner's life when they have to face facts and admit that their car is, well, past its expiration date.
But then you're faced with the obstacle of trying to flog it. After all, you don't want to see it go to waste, do you?
A car owner from Co. Louth has taken an innovative approach when it comes to selling his shite car.
They've decided to just embrace the 1997 Toyota Corolla shiteness and make it part of its USP (unique selling point).
"This car is the ultimate winner when it comes to motoring," they write on Adverts.ie. "It is on the button and never gives up. It has driven over roundabouts, carried livestock though a forest and believe it or not, it has the ability to drive up a wall and land on four wheels with absolutely no bumps scratches or engine damage whatsoever."
Sounds promising, but here's the kicker…
If you buy this car you automatically join the "state of that car club". It's an exclusive club for car owners that drive cars that don't fit in to the modern sleek 99.9% of vehicle's that curb our streets today. However when you see a member of the "state of that car club" screaming towards you at 50kph with its 90s look and sharp edges, you'll know in your heart that the person operating that car feels just as s**t about their car as you do, which inadvertently makes you smile and happy for the week.
An elite club to be a part of, tbh.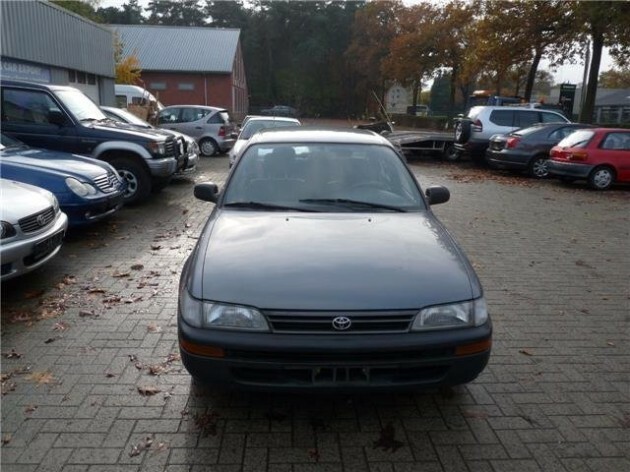 Adverts Adverts
The ad also ends with a no-nonsense disclaimer.
Just don't be a f**ken crow and ask me if it has NCT …. what do you think.
Bonus points for honesty, tbh.
DailyEdge is on Snapchat! Tap the button below to add!