EACH WEEK, WE'LL be taking a peek into some of our faves' makeup bags to see their must-have products, because we're nosy. This week, it's the turn of beauty blogger Celine Kelly (Honestly Celine). You can follow her on Instagram here.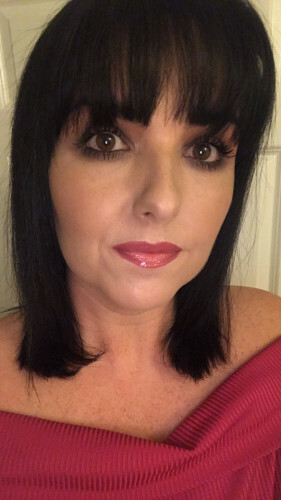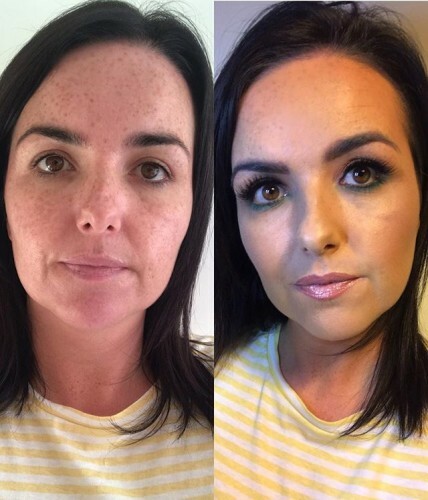 Her earliest makeup memories
"My earliest makeup memories take me back to my late teens, this is when my love of makeup really took off.
I remember buying Elizabeth Arden Flawless Finish foundation shade 09 honey beige – it was about 3 shades too dark and as thick as cement.
"I only owned one eyeshadow too back then, a L'Oréal charcoal shade that I applied with my fingers (not a blending brush in sight!) and finished off with a slick of clear lip gloss. No need for a brow product back then either because mine didn't exist. The '90s were the era of the tadpole brows.
"As a busy Mum of a four year-old, life is busy so most days my everyday look is pared right back to a light foundation, mascara and lip balm but when I'm going out I love nothing more than to go glam!
My signature look would be a smoky eye, a pinky nude lip, lashings of mascara and to finish I add highlight and contour to give some definition to my face."
Her makeup bag and what's inside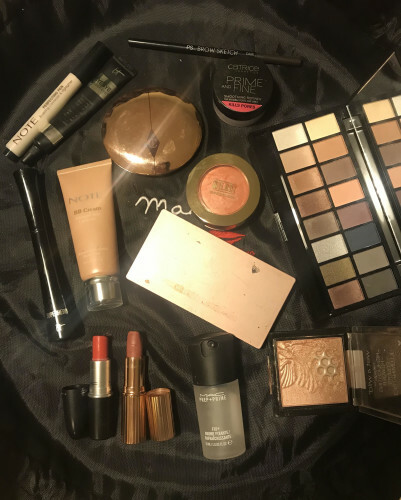 "First up, I always prime with Catrice Prime & Fine smoothing pore refining primer around my nose where I have visible pores.
"Note Cosmetics is one of my favourite brands and their BB cream is one of my favourite base products. Although it's a BB cream, the coverage is definitely on par with a foundation and it's gives a gorgeous finish to your skin.
"My absolute holy grail powder is from Charlotte Tilbury and it's her Airbrush Flawless Finish - it's so finely milled it gives a super smooth finish & is great for setting my foundation.
"I adore the Bye Bye Under Eye concealer from It Cosmetics, a tiny dot of this goes a long way and the coverage is insane. I also love the Note Cosmetics Perfecting Pen. This gives a really good brightening effect and I apply it under my eyes & my brow bone.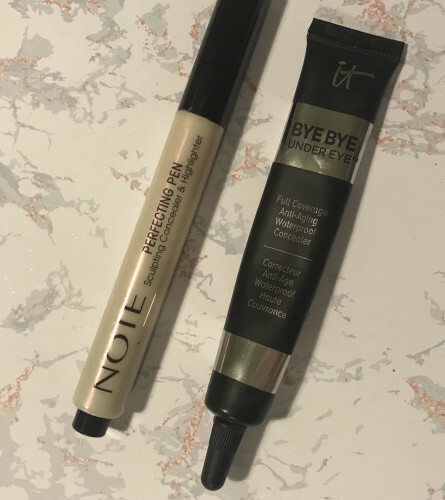 "My all time favourite blush is Milani Cosmetics Baked Blush in shade 'Luminoso' - it's a beautiful warm peach blush with a hint of shimmer and gives a gorgeous flush of luminous colour to your face.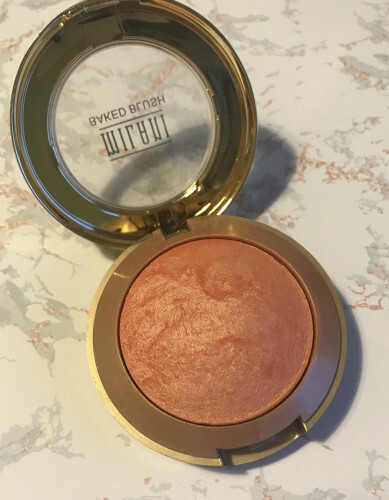 "It Cosmetics Superhero mascara is a newer addition to my make up bag and I find it fantastic. It gives you amazing lashes and is worth every penny.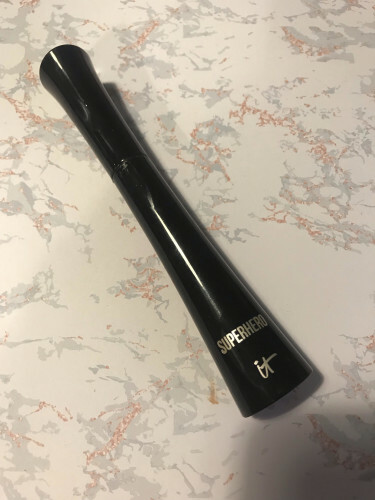 "Makeup Revolutions eyeshadow palettes were one of my favourite finds from 2018. My particular favourite is the Iconic Pro 2 palette. I love the mix of shades in this, I find the cooler tones really help make my brown eyes pop. The eyeshadows are pigmented and long lasting and there is a mix of mattes and shimmers. I use this for both day and night looks. I love it.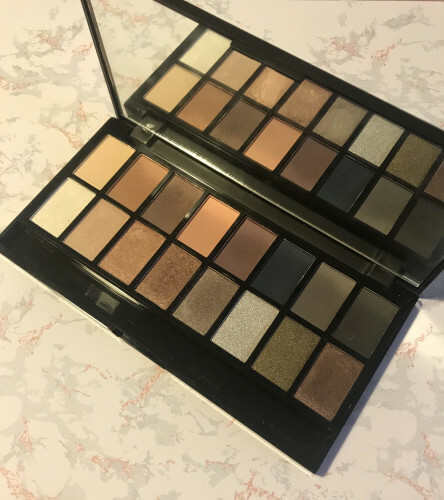 "The Brow Sketch micro pencil from Penneys I've bought time and time again. I always have multiples of these on hand. They are an absolute steal.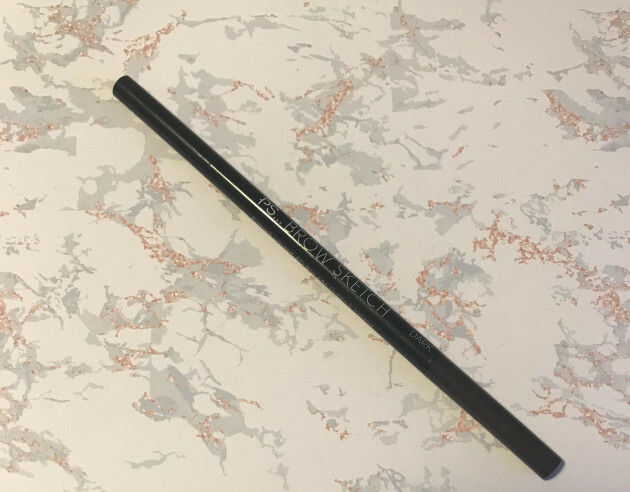 "It's clear to see the Aimee Connolly Sculpted Rose Gold palette is well loved in my collection. I especially love the contour pan in this and I use it to add some definition to my face. 
"My highlight is usually courtesy of this beaut from Wet 'n' Wild. It's the shade 'Precious Petals' and is definitely my most used highlighter. It's absolutely gorgeous when applied.
"I always carry two particular lipsticks in my make up bag. 'Pillow Talk' from Charlotte Tilbury is my perfect nude shade that screams "my lips only better". It's my favourite nude lipstick. If I want a pop of colour then MAC 'Crosswires' is my go-to – it's a gorgeous coral lipstick with a pink undertone that just lifts your whole face. Perfect for spring/summer, it's definitely the lipstick I get most questions about when I wear it. I already have a back up for fear it's discontinued, I love it that much.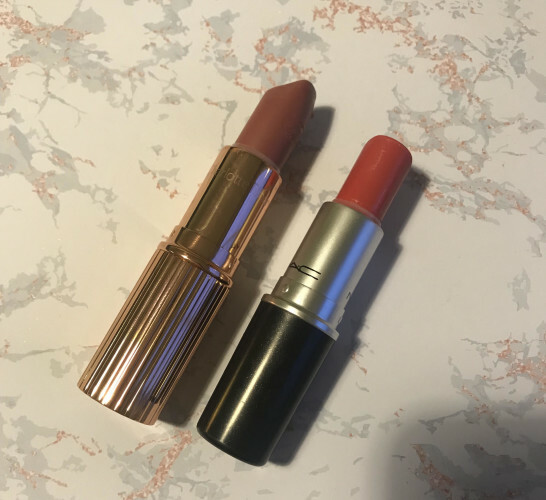 "Finally I spritz some MAC Fix+ to finish. This is great for refreshing my skin and avoiding a cakey powder look. It leaves a lovely sheen on my skin."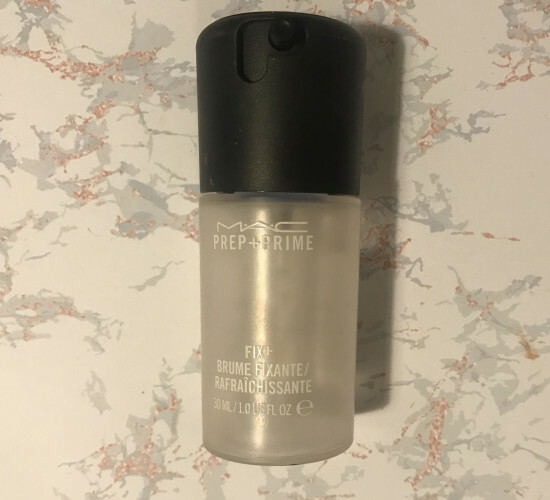 DailyEdge is on Instagram!