THIS PHOTO OF a lovely couple is going viral because of a wonderful gesture of a hospital worker.
Tom Clark, 96, and his wife Arnisteen, 92, have been married for 68 years. They both were recently taken into Georgia's Piedmont Fayette Hospital and separated into different rooms on the orthopedic floor.
The pair had not been apart since Tom was stationed in Korea during a stint in the army.
The floor's director, Tina Mann, decided to make some special arrangements for the couple when Tom said he just couldn't bear to be away from his wife. When Tom was finally moved, staff say 'he wept'.
I just can't be away from her, she's the finest woman in the world.
While it is against State regulations for two people to be put together in the same private room, the hospital shared a photo of the lovely couple which has been warming hearts on Facebook.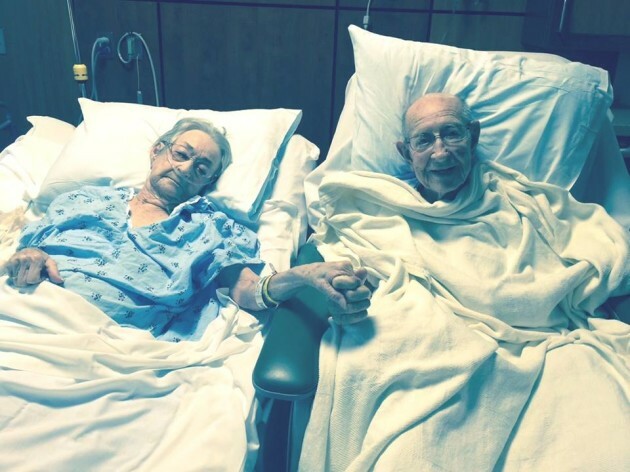 PiedmontFayetteHospital PiedmontFayetteHospital
Absolute relationship goals.
The hospital has received many thanks on Facebook for the move.
Thanks for looking past the rules, the regs and seeing the PEOPLE.
So touching, good to see a hospital with a heart!