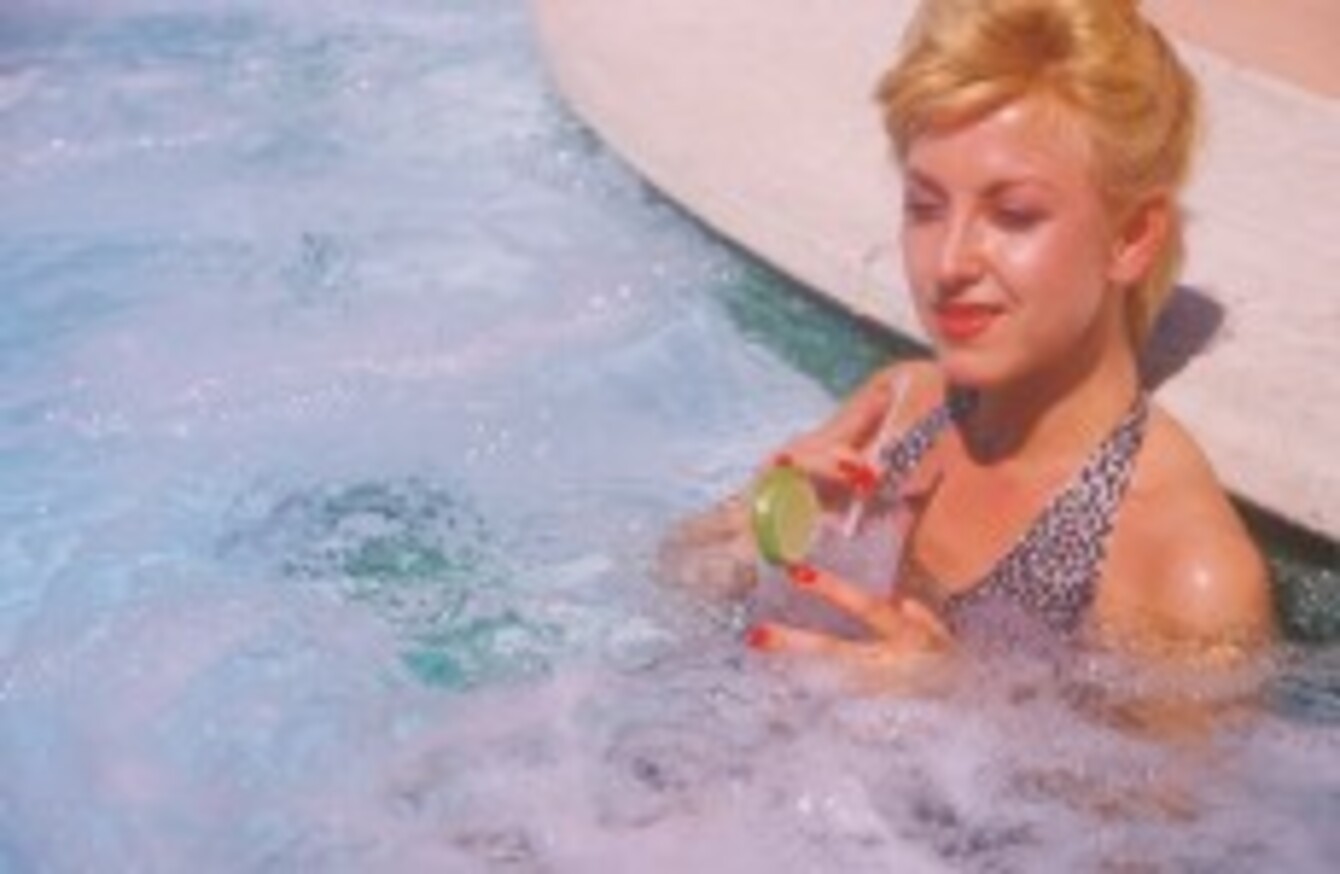 Stock photo (obviously)
Image: Shutterstock/Joseph Sohm
Stock photo (obviously)
Image: Shutterstock/Joseph Sohm
THIS AUGUST, DUBLIN will be getting a Hot Tub Cinema.
That's a cinema where you can watch movies while sitting in a hot tub in central Dublin. And drinking a delicious drink.
The new venture – set up under the name CineBros – has confirmed a venue in Dublin 2 and is already selling tickets to a month's worth of movies. According to the website:
CineBros is all about revamping what would be an ordinary experience into something special and different [...] We kit out our very own venue, Mo's Gaff, with hot tubs! Grab a beer and some food and don't forget your togs!
Films on offer include Cool Runnings, Pulp Fiction, Wayne's World and Breakfast at Tiffany's. You can see the full list here.
Organiser Matt Mantalvanos told DailyEdge.ie the Hot Tub Cinema will be "something memorable, something different". He added:
We're just looking for alternative forms of entertainment. There's a couple of entertainment industries that have maybe gone a bit stale, and we just want to inject a bit of life into them.
The venue is the first floor of an industrial building on Montague Street, between Camden Street and Harcourt Street. "It's a huge space," says Matt. The building is currently unused but he said Cinebros plan to completely redecorate it before events begin on August 1.
Moviegoers are asked to bring their togs, plus anything they'd like to drink while reclining in a hot tub. You can bring beer, wine or alcopops but no hard liquor, as the organisers say they don't have a license for it.
Food will be on sale during the movies, and changing rooms and lockers will be provided.
The news comes after a number of mysterious outdoor cinema events for Dublin were posted on Facebook. Last month, a Movies On The Beach event got 41,000 people to say they'd attend – but could not be contacted.
Another Facebook page called Hot Tub Rooftop Cinema – which says it will kick off on July 4 and run "weekly in various Dublin locations" – currently has 2,400 people attending. DailyEdge.ie has reached out to the page's managers for comment. (Matt Mantalvanos said the page has nothing to do with Cinebros).
Hot Tub Cinema events have been running in the UK since 2012. Mantalvanos said:
It's a different form of entertainment. If you're looking for something memorable, something different, definitely pop down. And don't forget your swimming trunks.
Here's the trailer for the CineBros event:
Source: CineBros/YouTube