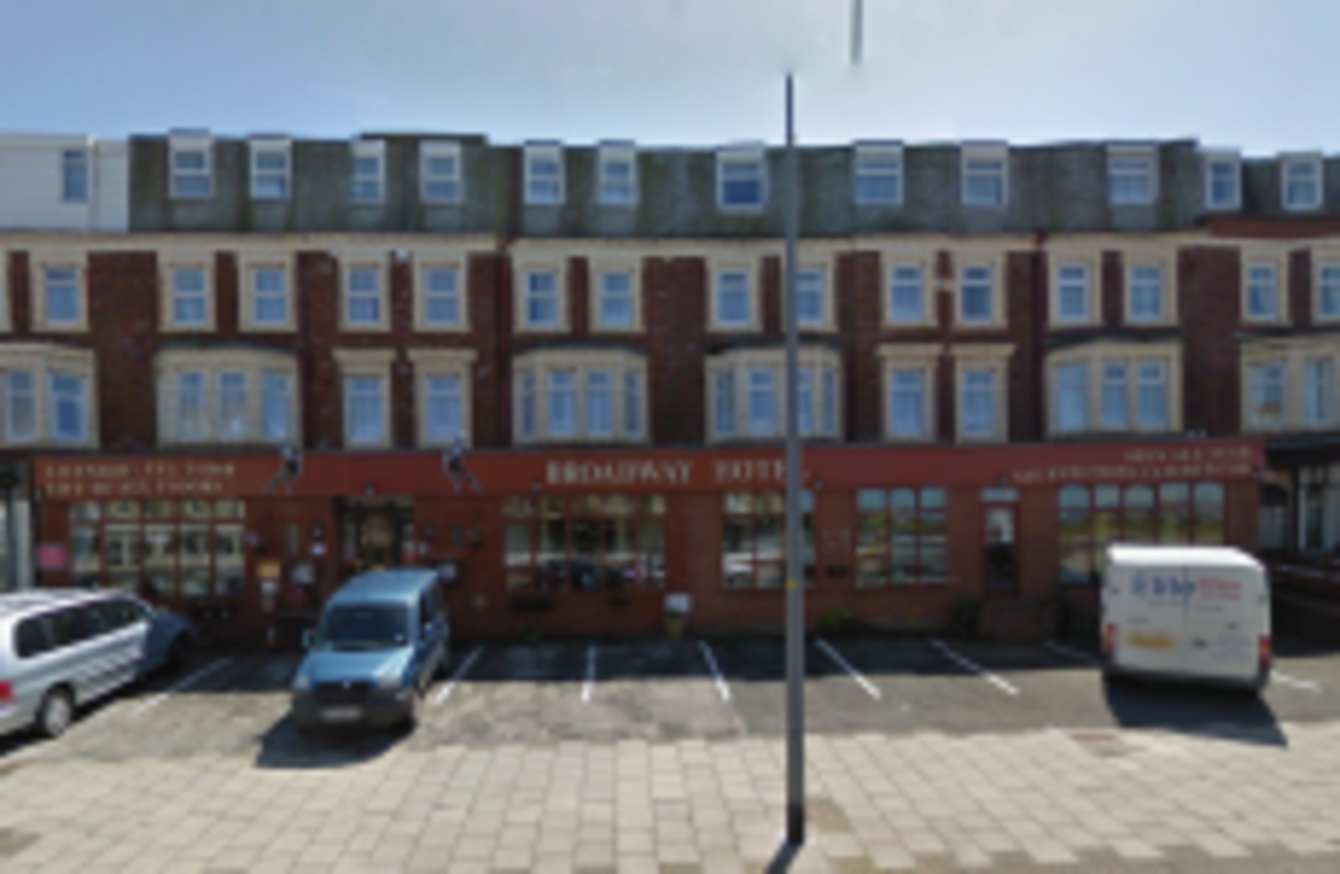 The Broadway Hotel in Blackpool
Image: Google Street View
The Broadway Hotel in Blackpool
Image: Google Street View
A UK COUPLE say they were fined £100 (€125) by a hotel for leaving a bad review on TripAdvisor calling it a "filthy, dirty, rotten stinking hovel".
Tony and Jan Jenkinson said they were told the extra charge – almost three times the £36 cost of their room and breakfast – was imposed by the Broadway Hotel in Blackpool, northern England, under a "no bad review policy".
"Annoyed isn't strong enough for how I feel about this. What happened to freedom of speech?" Tony Jenkinson, a 63-year-old retired van driver, told BBC television.
According to media reports, the hotel's policy states:
Despite the fact that repeat customers and couples love our hotel, your friends and family may not. For every bad review left on any website, the group organiser will be charged a maximum £100 per review.
The couple complained to trading standards authorities after the charge was imposed in the wake of their review on travel site TripAdvisor in August.
Blackpool City Council has now requested the hotel abandon its punitive policy, and said it understood that the Jenkinsons had had their money refunded.
"This is a unique case and not one that we have come across before," councillor Gillian Campbell said in a statement.
"It is worth remembering that the vast majority of hotels in Blackpool are reputable and provide a good customer service to tourists who visit the resort."
A member of staff who answered the phone at the hotel said he would not be making any comment.