THERE IS A fine line between the time when a spoiler is a spoiler, and when it becomes a legitimate topic for public discussion.
And let us tell you that when it comes to the latest season of House of Cards, released yesterday on Netflix, that line is so far in the distance that it is a speck. It barely exists.
If we're looking at a ballpark timeframe, this is probably a pretty safe one: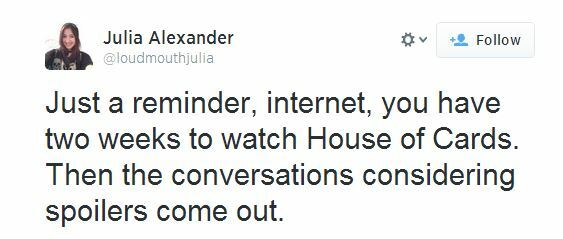 We are 100 per cent behind your spoilers rage (for the next couple of weeks at least).
Here are our reasons:
Exhibit A: POTUS
The PRESIDENT OF THE UNITED STATES says so.

Exhibit B: Not everyone binge watches
Just because some people have time to binge watch the new episodes one after another…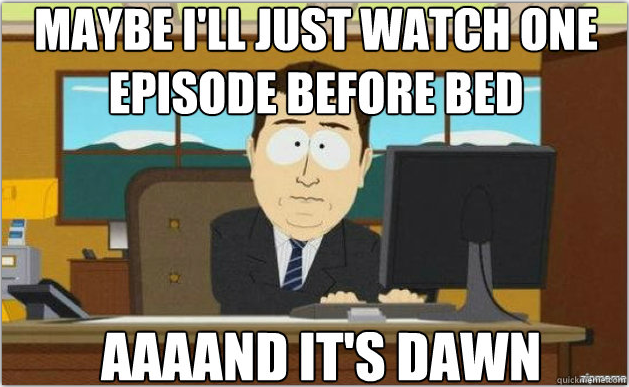 Imgur Imgur
…it doesn't mean everyone has time to do it.
Exhibit C: The online gasping
We get it. Something big happens. WE GET IT.

But it doesn't take much for the online gasping and smugness to boil over into all out spoilers.

KEEP IT IN CHECK PEOPLE!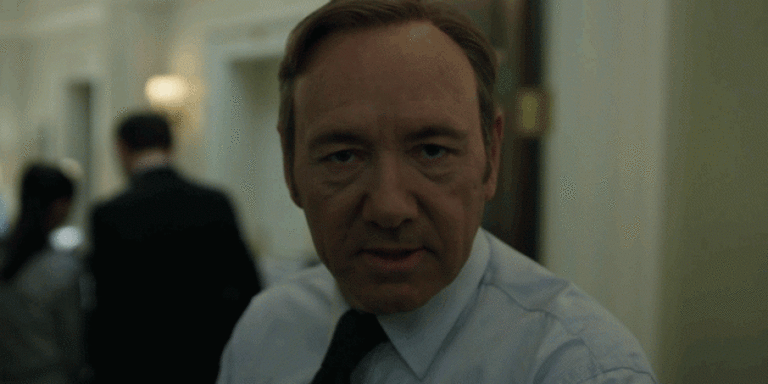 Imgur Imgur
Exhibit D: Have we learned nothing?
Nobody wants a replay of the great Breaking Bad Spoiler War of 2013. Nobody. Friendships were broken, families torn apart, lives ruined.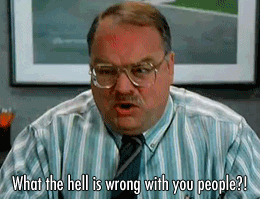 Imgur Imgur
Happy watching!