What is this?
Eh, it's a gingerbread man.
A gingerbread person -- who are we to assign genders?


This t-shirt is...
Great and respectful! I want one.
Perhaps a bit unnecessary, but whatever floats your boat.


What's your gut reaction to this headline?


Have you ever accused someone of being part of the 'PC brigade'?
Imgur


When it snows, you build a...
Gender neutral snow being, thank you very much.


How does the name of this sun cream make you feel?
Not great, but it wouldn't stop me from using it.
I don't see the problem here.


Which book cover is more acceptable?


Finally, what is an appropriate hashtag for this tweet? Answer all the questions to see your result!
You scored out of !
You are PC gone mad.
You are the living embodiment of the #pcgonemad hashtag.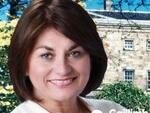 senhealyeames
You scored out of !
You're quite PC.
Basically, you're quite sound. Nice one!
You scored out of !
You're not PC at all!
In fact, you're politically incorrect.