DailyEdge praises those who rocked the week in celebland, while keeping a watchful eye on those who should just log off forever. 
Jordan Strauss / AP/Press Association Images Jordan Strauss / AP/Press Association Images / AP/Press Association Images
Losers
Laura Whitmore
Laura Whitmore is in my bad books this week. The Irish presenter celebrated her Irish birthday this week, meaning that she turned 33 and four months.
We all know what that means.
She's turty tree and a turd. 
Get out. 
Lindsay Lohan
Ah Linds. How are you? Keeping well? Please be keeping well. 
This week, Lindsay Lohan was filmed dancing in her wildly successful beach club in Greece, and became a massive meme. 
All of us when we're drunk and think we belong on the West End, will recognise it. 
While her dancing is FINE, nobody wants to become a meme for bad dancing. But hey, who are we to speak? Are we raking in millions partying all day in Greece? 
Not only this, but she's apparently creating an Island in Dubai named after herself. Lohan Island is a go. Dream big and all, but not that big. 
Winners 
Domhnall Gleeson 
Domhnall is a winner this week thanks to his response when accosted by a bag of the new Tayto Spice Bag flavour. Was he a fan? Well, the idea disgusted him to his very core.
Gonna admire that honesty. 
Hozier
Hozier performed a surprise gig at EP last weekend, as well as two exclusive shows at The Academy in Dublin to showcase his new material, because Hozier is nothing if not sound. It went down really, really well.
He also was featured on Annie Mac's BBC 1 Radio show with his new single Nina Cried Power given the title of Hottest Record in the World.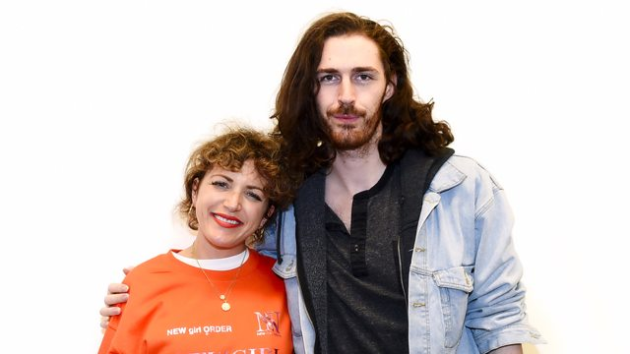 BBC Radio 1 BBC Radio 1
Not a bad feat for a lad from Bray. 
Jennifer Garner 
WE ARE ALL SLEEPING ON JENNIFER GARNER'S HUMOUR. We are.
Jen appeared on The Tonight Show with Jimmy Fallon and graced us all with an amazing story about getting swept out to sea on a kayak.
Without ruining too much, basically Jennifer and her daughter Violet ignored all the rules and ended up having to be rescued in Sweden.
Do yourself a favour and just listen to it.  
The Tonight Show Starring Jimmy Fallon / YouTube