THE MAYOR OF Toronto Rob Ford appears to have beaten wrestling legend Hulk Hogan in an arm wrestling match.
The rotund politician was definitely not the favourite going into the battle, but came away victorious despite Hogan dominating the entire contest.
The friendly was set up to kick off Toronto's Fan Expo.
Ford entered the room wearing a suit and tie to the strains of Eye of the Tiger, but soon stripped down to just his shirt and trousers in order to take on the mighty Hulk.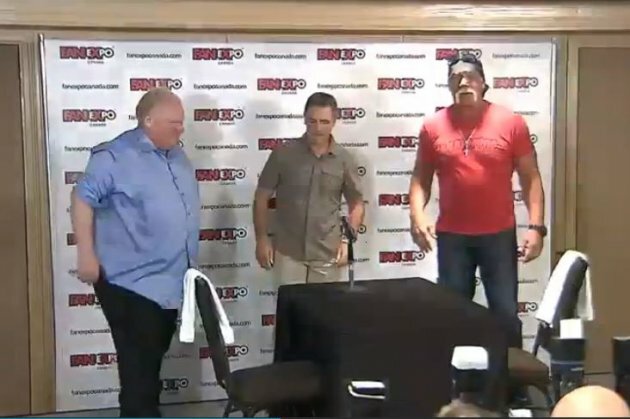 Hogan shouted insults at Ford throughout the match, telling him:
I'm gonna rip your arm off, I'm gonna take your job!
That's all you got, huh?
That must have been just the push Ford needed, because he took Hogan down to Chinatown after 22 seconds of wrestling.
He totally did it you guys. He legitimately beat Hulk Hogan. Totally.
See for yourself over at CTV News, which has the full video.