ABBIE BARTLETT'S boyfriend Leon booked a lads' holiday to Ibiza with his mates. She didn't want him to score anyone else over there.
So the 20-year-old from Ballymoney, Co Antrim, made him this t-shirt:
The couple – who now live in Newcastle – love playing practical jokes on each other, Abbie told ITV News, and this was one of them:
I said I was going to make a T-shirt for him to wear. He said 'you wouldn't' and I just replied 'watch me.' He thinks it's hilarious. I was kind of joking when I said he had to wear it everyday but now I think he actually will.
When she posted the photo on Facebook and Twitter, it took off. The picture was reposted by numerous lads' websites, and began to trend under the hashtag #whipped.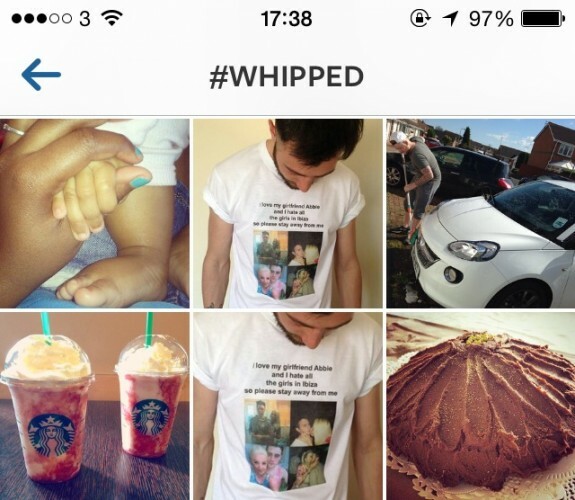 One Facebook post was liked more than 100,000 times.
Bartlett then began to receive anonymous abuse.
And not-so-anonymous abuse.
Bartlett told the Mirror she's worried her plan will have backfired:
Leon said he definitely will wear it in Ibiza now because he's practically famous, but I think it might have the opposite effect. Now that everyone has seen it online I think it might just attract loads of girls.
But she sounds pretty confident.
And what does Leon think? Well, he told the Metro:
I just have to laugh about it. Abbie is the only girl for me and we both know that!