1. Right, first things first - how would you prefer to enter the camp?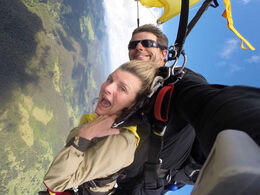 ITV
Sky dive, definitely. Once in a life time opportunity and all!
Eh, I wouldn't mind a canoe-ing challenge. Heights aren't my thing.
Here, can they not just drive me to the camp? I'm knackered.


2. What would you do if there was a chronic snorer in the camp?
I'm a pretty heavy sleeper - doubt I'd even hear it.
It's fairly annoying but I'd get over it for the sake of the camp.
If it's affecting the other camp mates, I'd have to say something. It's not on.


3. What would you bring as your luxury item?
A pillow. Gotta mind that posture, y'know?
Moisturiser, for sure.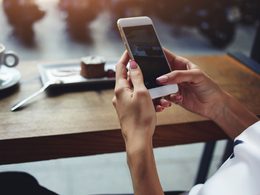 My phone.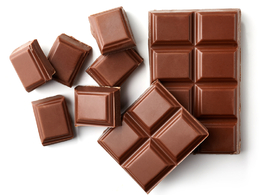 Chocolate, obvs.


4. What about the waterfall shower? Would you take a dip?
ITV
Yep - I've packed my white bikini and all.
Eh, I might dip my toe in but I'm keeping my kit on thanks.
Not a hope! There's nothing a baby wipe can't clean.


5. Listen, we hate to pry but have you tweeted anything dodgy over the last few years? Or ... Any steroid use we should know about?
ITV
Haha, no way! I'm clean as a whistle.
Of course I have! Luckily, my assistant deleted everything I before I got to Australia.
Those tweets are from 2012 and do not reflect the person I am today or the personal growth I've gone through.


6. Now let's talk Bushtucker Trials - do you suffer from claustrophobia?
ITV


7. What do you reckon you're most afraid of?
Nothing, bar making a show of myself on national TV.
Spiders, crocodiles, snakes ... I can handle anything else.
I'm scared of my own shadow, to be honest. Why did I sign up again?


8. You and another camp mate are chosen to do a Bushtucker Trial which involves eating loads of nasty shite. Your other camp mate is useless and has been unable to complete any round. It comes down to you to win a luxury meal for camp. Dec tells you you'll be eating crocodile. How do you react?
ITV
Bring it on! I've had worse in my mouth.
I might almost be sick on several occasions, but I've got to do it for the camp.
I'll try it ... But I probably won't finish it. I'd rather go hungry.
I'm refusing. Sorry guys! My mouth's a temple.


9. Finally, how open would you be to a jungle romance?
I mean, only if I met the right person. I'm here for the experience!
If it helps the game plan, why the hell not?
I loathe all my other camp mates, so fat chance of that.
Nawh, not for me - I've someone waiting at the other end of the suspension bridge for me! Answer all the questions to see your result!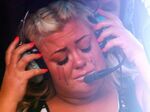 ITV
You scored out of !
You left the camp!
Oh well. Hope you were smart about it though and left after three days to secure your pay. Cha-ching!
You scored out of !
You got voted off in the first public vote.
After an endless number of Bushtucker Trials, it's safe to say you wound a few people up in there.
You scored out of !
You won!
Fair play! You've joined the ranks of former Jungle Kings and Queens Matt Willis, Dougie Poynter, Vicki Pattinson and Scarlett Moffat. Best of luck with your gg co-hosting Extra Camp!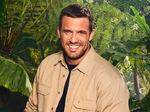 You scored out of !
You got to the final week!
People liked you, just not enough to win. Was it worth eating kangeroo arse for? Probably not.
DailyEdge is on Instagram!