CW: Post contains references to weight gain/loss, binge-eating and restrictive eating.
SO, THE I'm A Celeb contestants have lost a heap of weight since entering the jungle.
Loads of publications are reporting that the camp mates have lost an estimated four stone each after living off of basic rations for a week.
On last night's episode, Inbetweeners actor Emily Atack gushed about her weight loss, saying she'd have "a bit of room" for her Christmas dinner and trimmings.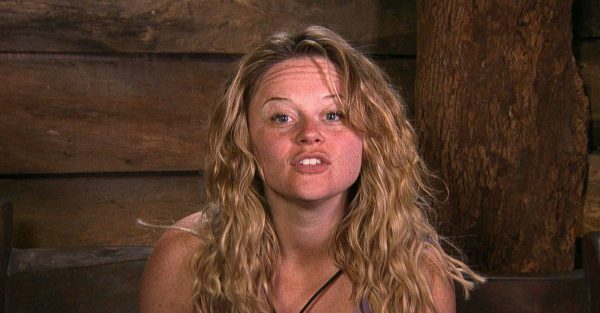 ITV / Rex Features ITV / Rex Features / Rex Features
It's a running joke that's often associated with the show. You'll regularly see things like this tweeted in the run-up, during and after the show:
Speaking on their alleged weight loss, a source said on the camp mates: "The weight loss doesn't do any permanent damage, and most pile it back on within three weeks, especially in the build-up to Christmas.
The celebs see it as a detox, although at the time it's very difficult as they have nothing to distract from the hunger."
With that said, under normal circumstances, that's still a sizeable amount of weight to lose in a week.
And while Emily's comment was no doubt a throwaway made in jest – was there a need? Is there ever a need?
It's not even December yet, and people seem to be genuinely concerned about the weight they will put on over Christmas already. We saw them sentiments being shilled out last year by online influencers, encouraging their followings to not over do it over the festive period. But over-indulgence at Christmas isn't something to feel pain-stakingly guilty about either.
There is already a huge emphasis placed on food at Christmas time, an emphasis which came be overwhelming for those struggling with body image or a negative relationship with eating. Emily had the "bit of room" for her Christmas dinner to begin with – everyone does unless, for whatever reason, they don't have a stomach. 
You don't need to lose weight ahead of Christmas as much as you don't need to gain it over it either. Eat when you're hungry, eat what you like and focus on what Christmas is actually about – spending time with friends and family, and chillaxing to the max.
(And getting loads of presents, obvs.)
DailyEdge is on Instagram!