THE NEW SEASON of I'm A Celeb kicked off last night and, well, the list of celebrities involved wasn't the most impressive.
Boris Johnson's dad, Jamie Vardy's wife and Fiz from Coronation Street were among those down under for this year's edition.
And joining them was British boxer Amir Khan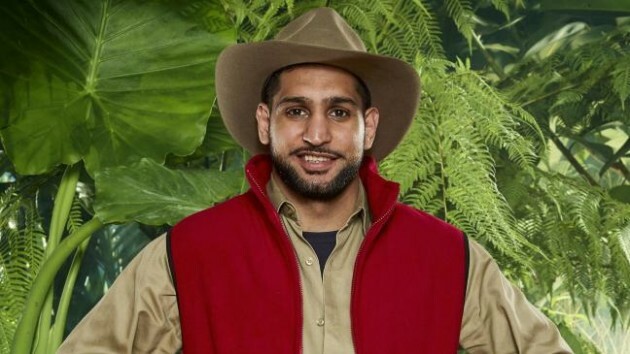 ITV ITV
He's only been on the show for 24 hours, but he's the most notable contestant so far.
Why? Well people dug around his old tweets and found a reply to a question he fielded all the way back in 2012:
Oh. No.
This is a self-own on a monumental scale. Given the fact that I'm A Celeb in 2012 had slightly more credibility than it does now, it makes things even worse.
When he appeared on the show last night, the screenshot started doing the rounds on Twitter
The internet always has the receipts.
The #askamir tag had a new lease of life, but there was only one question on everyone's mind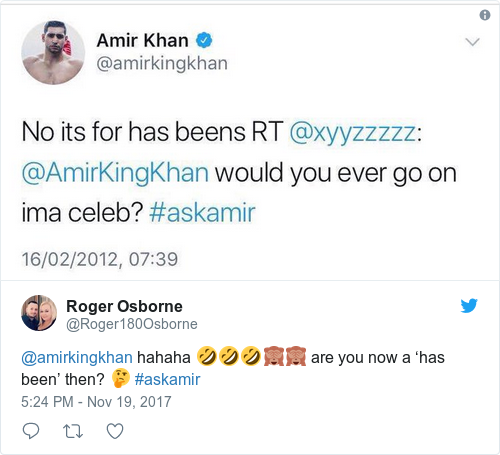 @Roger180Osborne @Roger180Osborne
The tweet was deleted yesterday, once Amir's team realised the delicious irony on show, but there will always be screenshots
His team are probably frantically searching through his old posts in case he's ripped into Ant and Dec in the past.
Given he doesn't have a phone in the jungle, we'll have to wait a while for his reaction to this particular facepalm moment.
DailyEdge is on Instagram!