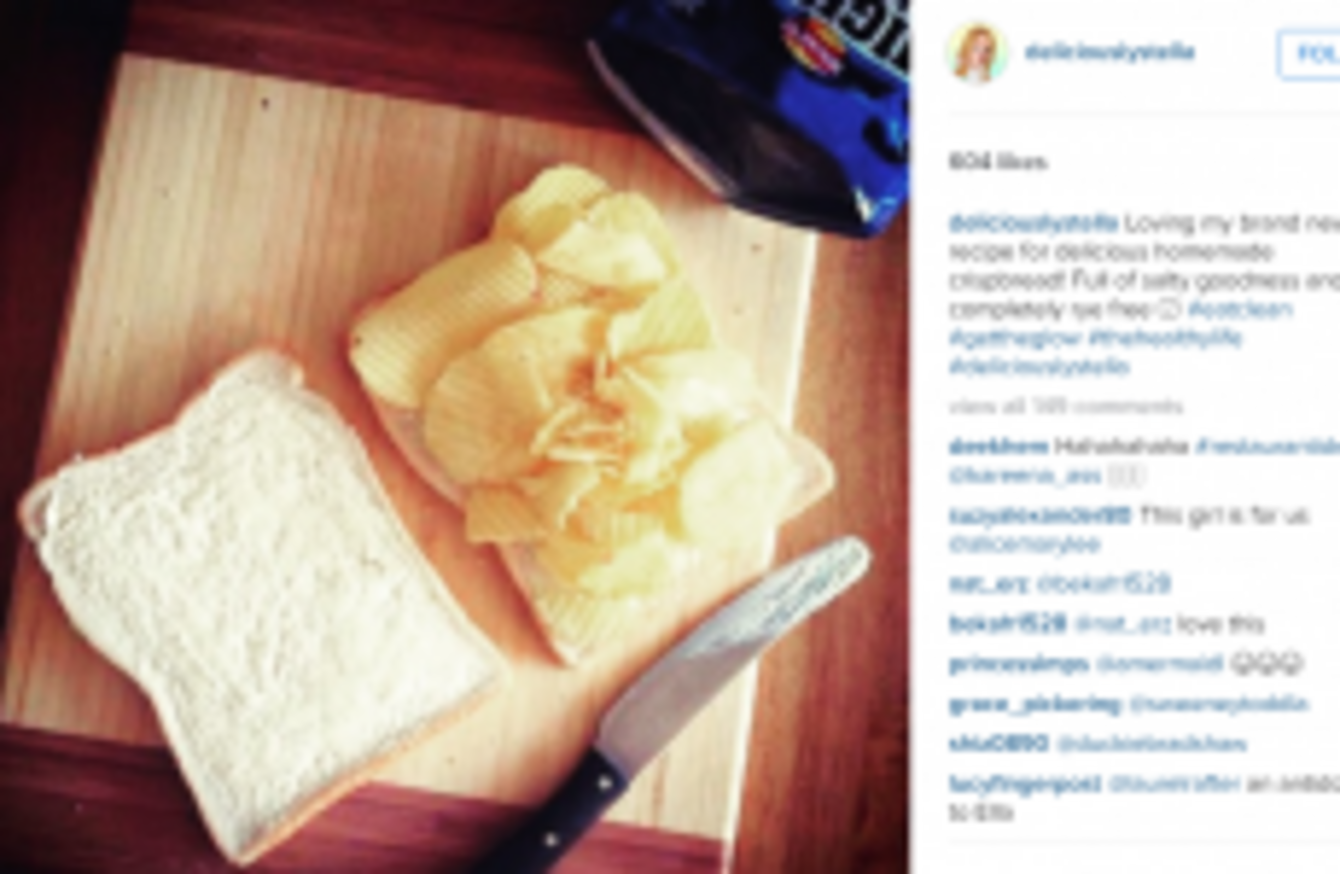 AS MUCH AS we all love people's dedication to clean eats and being all healthy (no, really), this new Instagram parodying the phenomenon is our favourite.
Deliciously Stella, an Instagram by comedian Bella Younger, takes the piss out of food fads with some unusual #CleanEats of her own.
Like her own brand of the must-have health food, coconut oil
Picked up this new coconut oil in the supermarket earlier and its delicious! Coconut oil is so multipurpose. I can't wait to try it as a face mask later! I hope you guys get some time to pamper yourselves with sugar today. You deserve it.
DIY gets a look in, too
Nothing makes me happy on a miserable Saturday by myself like freshly cut roses.. They're so beautiful and they smell divine. Sometimes I like to pretend they're from a secret admirer even though my mum bought them in Tescos. Do you have a secret admirer?
The faddiest of all breakfast dishes, avocado and eggs, but with a twist
Avocado and eggs is such a great breakfast. . I could instagram it over and over and over again. I've said before that I struggle with making the perfect poached egg! Thank god it's hallowe'en and I've got

@cadburyuk

 screme eggs. They're ready made, quick and so delicious!
Fresh blueberries, not a problem
Such a delight foraging these blackberries from the pic n mix stand this morning. They're in season

@haribo

 and they taste so sweet! My top secret foraging spot is the London trocadero but you can find them at any

@odeoncinemas

 near you! Have a beautiful day!
Not forgetting, coconut water
Starting my sunny Sunday right with a deliciously nourishing coconut water. I've got a really exciting project coming up so electrolytes and rum are just the tonic to keep me motivated. I can't wait to tell you all about it!
But don't fear, she does actually go to the gym
I saw this this morning and it reminded me that I haven't been to the gym in forever! I really must get down there.
It's just so inspiring, start your #Sweetox today
Day one of my

#sweetox

 is going so well. I feel so energised and strong. It's good to eat lots of different colours for a balanced diet so I make sure to eat a packet of fruit pastilles every day. Have a sweet week everyone!
See more at Deliciously Stella