IF YOU WOKE up this morning to check your Instagram and noticed something a little off, you weren't the only one.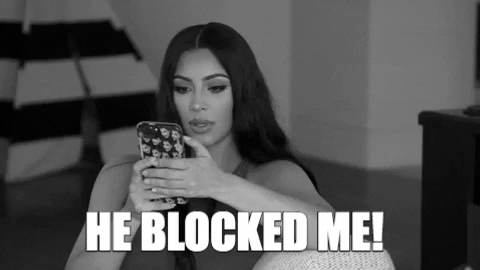 Yes, you might have spotted some of your favourite influencer taking to social media this morning to bitch about a sudden loss of followers on their Instagram pages, well, Instagram has now released a statement saying they are investigating the issue.
But what actually went on after we all went to bed last night and before we woke up?
Early reports suggested that Instagram took actions overnight to rid the platform of accounts they believed to be fake.
As we are increasingly aware, many Instagrammers buy followers through multiple website in the form of bot profiles, however, there are some that gain these bot followers unbeknownst to them.
People were outraged, especially those who saw significant drop in their follower numbers.
Influencers like James Charles took to Twitter to question what is now being called 'The Purge' complaining that he had lost over half a million followers in just a few hours. 
And he wasn't the only one.
The tweets of complaint have been coming in thick and fast, with people tagging Instagram to complain about losing as little as 20 followers overnight.
However, others were quick to comment saying that if some influencers had seen a dramatic drop in followers, it probably had something to do with how many fake accounts were following them in the first place.
CEO of Social Chain, Steve Bartlett, couldn't help but laugh at the state of panic people were in about the situation, saying:
"I've woken up to an inbox full of messages of concerned people/influencers and brands who have in some cases lost millions of followers while they were asleep."
Since the hysteria, Instagram have commented on the situation, releasing a statement earlier today saying the issue was being investigated. 
"We're aware of an issue that is causing a change in account follower numbers for some people right now.
"We're working to resolve this as quickly as possible."
However, if the overnight 'glitch' was a deliberate act to shut down fake accounts then it shouldn't have come as a surprise after, according to Fast Company, Instagram announced they would be doing so back in November.
"We're taking a number of steps to limit this kind of unwelcome behaviour," they wrote at the time.
"We will begin removing inauthentic likes, follows and comments from accounts that use third-party apps to boost their popularity. We've built machine learning tools to help identify accounts that use these services and remove the inauthentic activity."
Some of those affected by last night's issue are now saying they're seeing their follower numbers return to normal.
While those who stand to profit from their follower numbers are right to be upset about the sudden dip in figures, if 'authenticity' really was as important as many of them like to repeatedly say it is, they'd be glad that their updated numbers are a true representation of their influence. 
All I'll say is, I'd be glad if Insta did a cull of my account - why I followed every cast member of every show I watched back in 2012 is beyond me. 
DailyEdge is on Instagram!