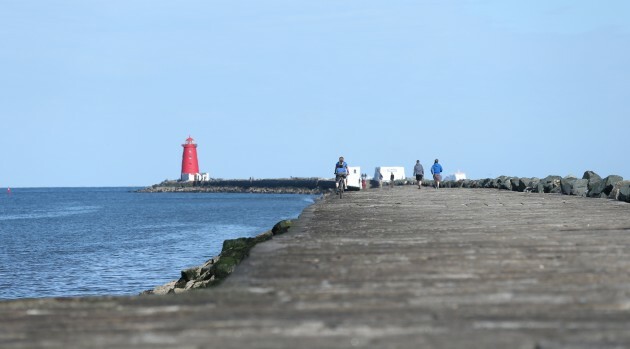 graphy: Sasko Lazarov / Photocall Ireland graphy: Sasko Lazarov / Photocall Ireland / Photocall Ireland
IRELAND HAS BEEN blessed with warm weather and sunny skies over the past few days.
So much so that people have definitely lost the run of themselves.
This morning, however, iPhone users got a fright when they looked at their weather apps.
People were decidedly unimpressed.
Could this possibly be true? Is snow coming our way on Monday?
DailyEdge.ie spoke to Met Éireann, who told us that such apps are not necessarily reliable as they often "overestimate or underestimate the weather" and don't have any "quality control" in place.
However, they did tell us that the period of glorious sunshine is set to come to end this weekend, but said that "winter precipitation" is unlikely in most areas of the country, except for parts of Northern Ireland or in hilly areas.
So unless you live on a mountain, you're probably grand.
Giphy Giphy