TONIGHT, YOUNG BRENDAN Murray did his country proud with his performance of Dying To Try at the Eurovision Song Contest.
To us, he's just a young lad from Galway. To international observers, however, he's a dead ringer for Justin Trudeau.
A young Justin Trudeau, mind.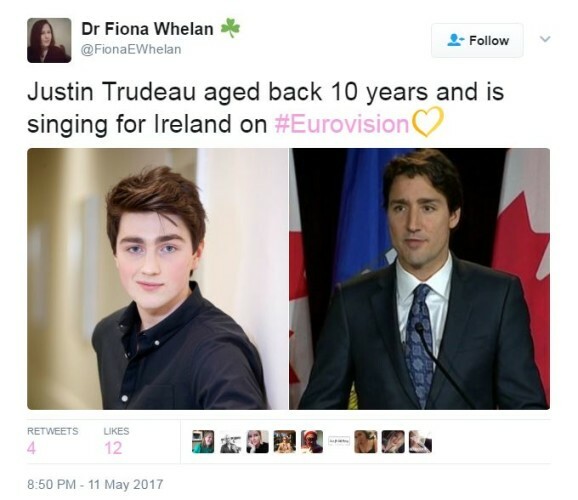 Fiona Whelan / Twitter Fiona Whelan / Twitter / Twitter
He's the talk of Eurovision viewers everywhere.
We can totally see it, tbh.
Honestly we'll take whatever praise we can get.
At least if this music thing doesn't work out, he can pursue a career in Canadian politics.
G'wan Brendan!
RTÉ RTÉ
DailyEdge is on Snapchat! Tap the button below to add!