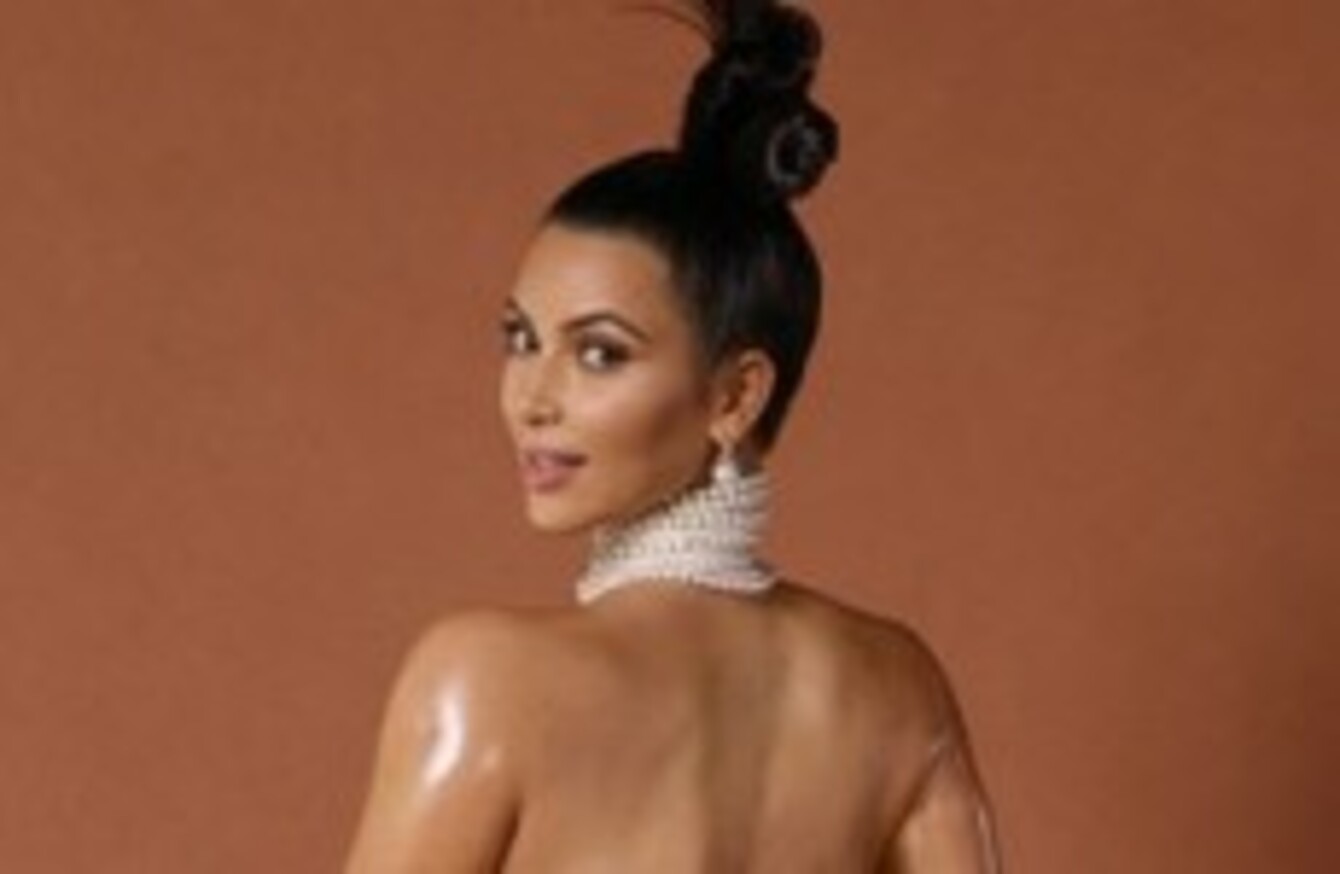 Kim Kardashian.
Image: PAper
Kim Kardashian.
Image: PAper
IT WAS THE year of the World Cup, G***h B****s, Kim Kardashian, and Frozen.
Google has released its list of the things that Irish people searched for in 2014 and some of it is exactly what you'd expect.
The top news stories were World Cup 2014, the Garth Brooks fiasco, and the celebrity photo hack. Equally unsurprisingly, Kim Kardashian was the top trending person in Ireland, while Robin Williams was the top trending actor and Jennifer Lawrence was the top trending actress.
Some of it is slightly less predictable, however.
It was a year of big television shows - House of Cards, Game of Thrones - but none of these could surpass the might of Peppa Pig, which topped the list of the top trending television shows. 

Meanwhile, one of the most popular searches on Google is 'How to'. The Irish results show that people frequently search for how to draw, how to knit, and how to meditate. The second most popular answer, however? How to shift. 
And just for the record, here's what you get when you search for that:
The statistics from Google don't give the volume of searches, or rank the most popular searches of all (so, for example, porn doesn't show up on any of the lists). But they do give a good summary of the things that people in Ireland were talking about this year.
Here's more of the results.
Top News Stories: 
World Cup 2014
Garth Brooks
Celebrity photo hack
Michael Schumacher
Robin Williams
Ebola
Oscar Pistorius
Greyhound Recycling dispute
Malaysia Airlines
Madeleine McCann
Top trending people: 
Kim Kardashian
Kate Middleton
Garth Brooks
Peaches Geldof
Jennifer Lawrence
Robin Williams
Justin Bieber
Ariana Grande
Oscar Pistorius
Miley Cyrus
Top trending movies: 
Frozen
Divergent
American Hustle
Dallas Buyers Club
Interstellar
Harry Potter
22 Jump Street
The Lego Movie
Lone Survivor
Transformers 4
Music artists
Garth Brooks
One Direction
Justin Bieber
Ariana Grande
Miley Cyrus
Niall Horan
Cheryl Cole
Ed Sheeran
Beyonce
Hozier
Sports personalities: 
Michael Schumacher
Conor McGregor
Oscar Pistorius
Rory McIlroy
Lionel Messi
Cristiano Ronaldo
Luis Suarez
Neymar
David Moyes
Roy Keane
Recipes: 
Pancake
Cupcake
Chicken curry
Chocolate cake
Scones
Cheesecake
Rocky road
Sponge cake
Lasagne
Hummus
How to…?
How to draw
How to shift
How to kiss
How to contour
How to crochet
How to knit
How to screenshot
How to meditate
How to hack
How to squat