AMERICANS *THINK* THEY know about Ireland, but they don't always get it right.
Leave it to some of our best known Irish celebrities to educate them on the ways of life in Ireland…
When Ruth Negga told Jimmy Kimmel about the realities of Saturday morning TV in Ireland.
Jimmy Kimmel Live / YouTube
Yes, we were still watching programmes from the 1950s in the 1990s.
When I was growing up in Ireland, there were only two channels. And they didn't start on Saturdays until midday, so you'd be staring at your TV waiting for midday for your channels to come.
I used to watch the 1950s Batman. Loved that.
Or the time she showed the ~proper~ amount of whiskey to pour in an Irish coffee.
Lash it in there, Ruth. Sure it's medicinal.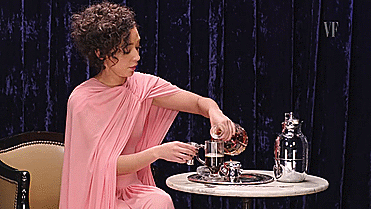 Vanity Fair / YouTube Vanity Fair / YouTube / YouTube
That time Saoirse Ronan explained the concept of "lock-ins" to Jimmy Fallon.
The Tonight Show Starring Jimmy Fallon / YouTube
Every gathering we have at home, even if it's just a group of people getting together on a Sunday and have a drink, it will usually end up with you drinking with the owner of the pub.
The whole idea of a lock in was that you get to drink with the owner of the pub and the guards who are policemen would know about it, but they're usually in the lock in as well.
PREACH THE LOCK-IN GOSPEL, SAOIRSE.
Or when she showed Americans how to make a cup of tea.
And politely informed them that shortbread is not Irish, but Scottish.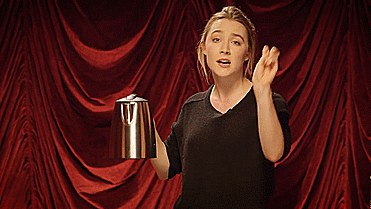 Vanity Fair / YouTube Vanity Fair / YouTube / YouTube
When Jamie Dornan dispelled the rumour that Irish people say "Top o' the morning"
Team Coco / YouTube
And also in Ireland, we don't say things like top of the morning to ya. That's not a thing. Maybe in some tiny villages in the West of Ireland".
When Hozier's rider* for Jimmy Fallon included the following…
(Well maybe not.)
The time Niall Horan introduced E! to the concept of 12 Pubs.
You can take the man out of Mullingar…
When Barry Keoghan informed The Hollywood Reporter that Dublin 1 is "the real Dublin"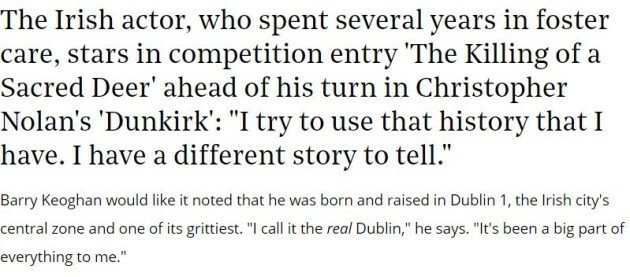 THR THR
When Michael Fassbender explained the peculiarities of small town life to Jimmy Fallon. Namely how you never, ever forget where you came from.
Recounting his recent 40th birthday, Fassbender told Jimmy Fallon about returning to his hometown…
I went back to Fossa in Ireland. It's near Killarney, which is in the south west of Ireland. I have to specify that it's Fossa because when I say Killarney, people from Fossa are like, "But you're from Fossa."
That's it, Michael. Rep the parish.
The Tonight Show Starring Jimmy Fallon / YouTube
When Domhnall explained to Brad Pitt why there's an 'm' in his name and taught the world how to pronounce his name.
Like tonal with a 'd'.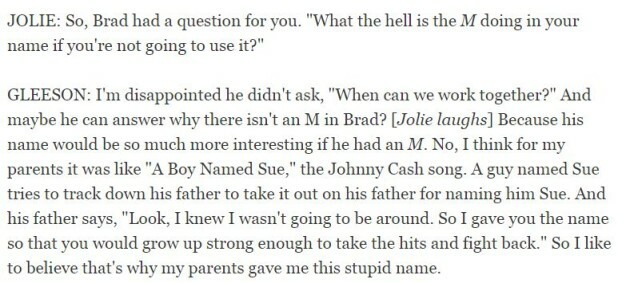 Interview Interview

Interview Interview
DailyEdge is on Snapchat! Tap the button below to add!