IMAGINE HEADING OVER to Cardiff for the Ireland Rugby World Cup match and losing your tickets on the morning of the game.
Well, this happened to Irish fans Sinead O'Brien, Ian Browne and Colin Browne just hours before the game against France kicked off.
But there was an Irish couple there to save the day. They found the tickets, returned them to the ticket office and then went around with this sign looking to alert them.
Barry O'Brien, who tweeted the image above, tells the story to DailyEdge.ie: 
So my cousin Sinead O'Brien, her husband Ian Browne (on the left in the photo) and his brother Colin were there together. My friends and I met them in the fanzone next to the stadium. After about 15 mins, Ian realised that he lost all three of their tickets.
Disaster looked like it was on the way, but then:
After some searching, cursing and a lot of tears, Ian noticed this couple, John Cullinane and his girlfriend Rachel, holding up a sign with "Ian Browne, Lost something?" written on it. His name was on the tickets.
It was the soundest of sound gestures:
John and Rachel found the three tickets on the floor, handed them into the ticket desk but still walked around with the sign to try to find the guys.
So, not only did John and Rachel hand them in, they took time out of their important match prep to walk around the fan zone with their hastily-made sign and didn't give up on Ian Browne and the lost tickets.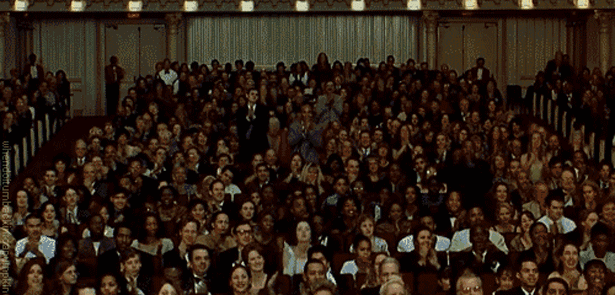 As Barry says, he's thankful to the couple for their serious levels of soundness:
Needless to say the three of them were so relieved and John and Rachel saved the day.
Wonderful.