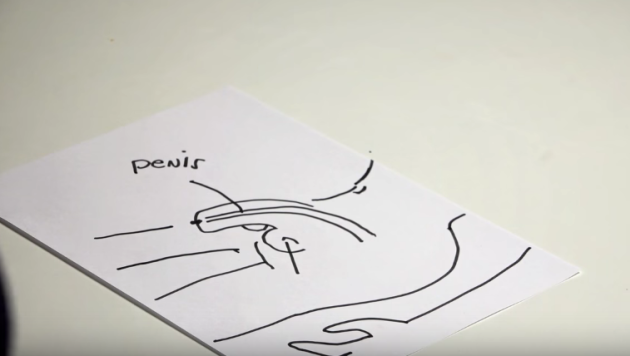 YouTube YouTube
IRISH MEN MAY has very little knowledge of feminine hygiene products, but the girls haven't proved themselves to be too sharp when it comes to the male anatomy, either.
Facts asked a few gals to draw and describe the penis, with extremely interesting (and slightly worrying) results.
One of the girls drew what looks like a bum with a penis growing out of it: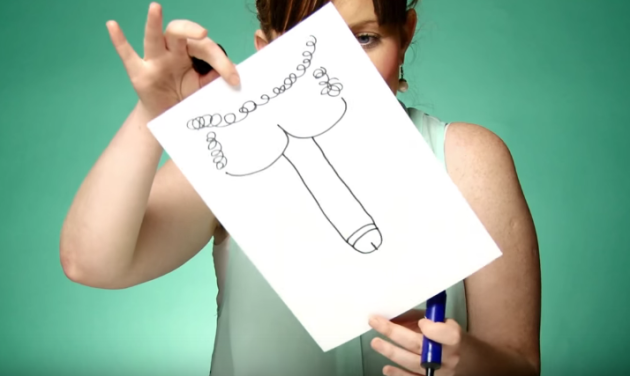 YouTube YouTube
One produced a portrait of a penis with a wig:
YouTube YouTube
Yet another drew a peen that appears to defy all laws of gravity:
YouTube YouTube
And lads, FYI – Irish women are quite confused about almost everything to do with your balls.
I thought the scrotum was something in the balls that contained like, pee and semen.
Are the testes the same as the testicles?
Eeek. Just wait until you see what they do with the condoms.
Facts. / YouTube
Oh dear. Back to Junior Cert Biology, the lot of you.