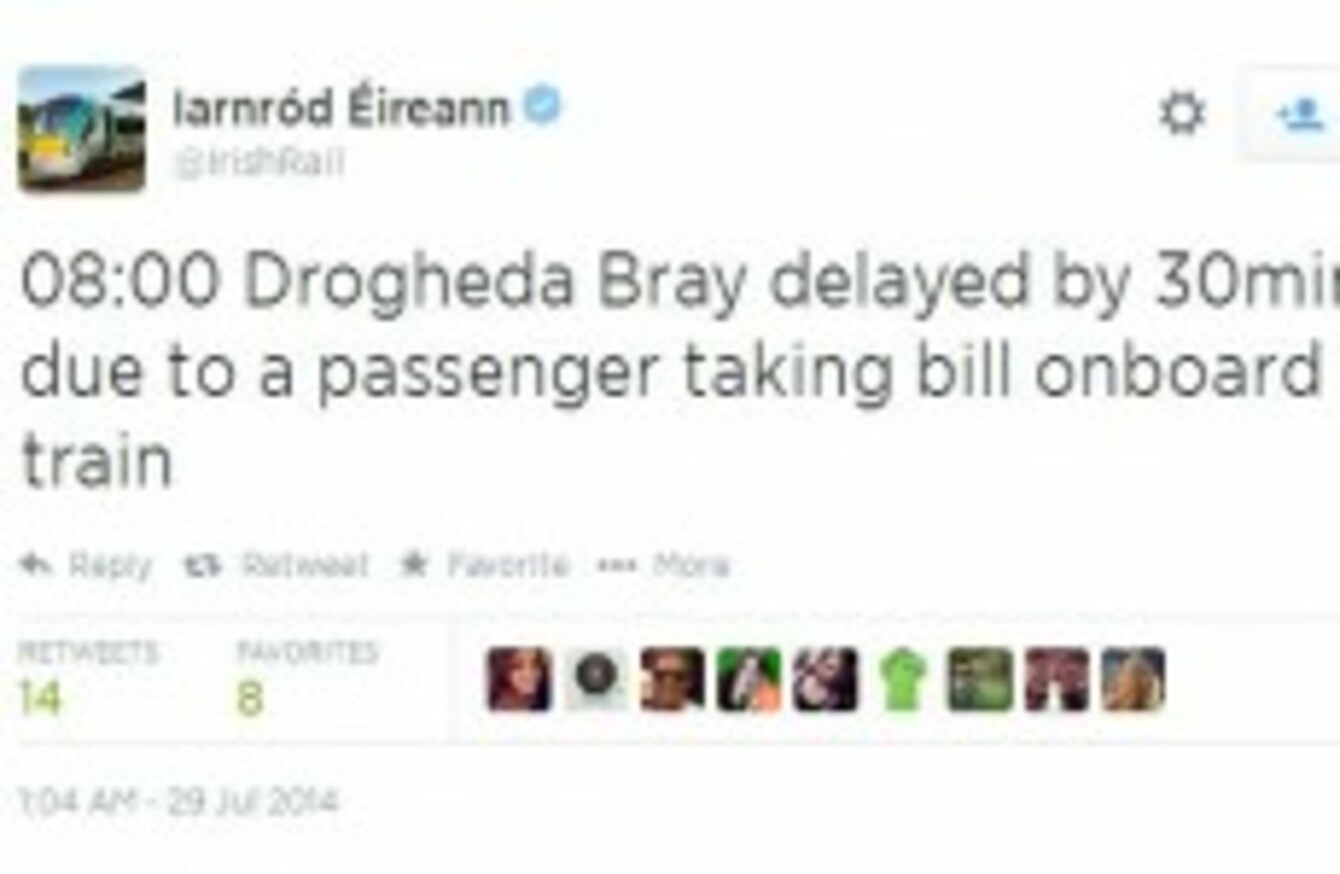 THIS MORNING, IRISH Rail had a very simple announcement to make – there will be a slight delay on the Drogheda-Bray service due to a passenger taking ill.
However, whoever manages the Twitter account managed to make a typo.
And Irish Rail got trolled. Hard.
Some people were concerned about Bill.
Others weren't surprised at Bill's antics.
Other had theories as to the identity of Bill.
And others thought Bill should be allowed on the train.
For its part, Irish Rail appeared to take the trolling in its stride, leaving up the original tweet and posting this correction.
We just hope it wasn't Bill. He's been through enough.