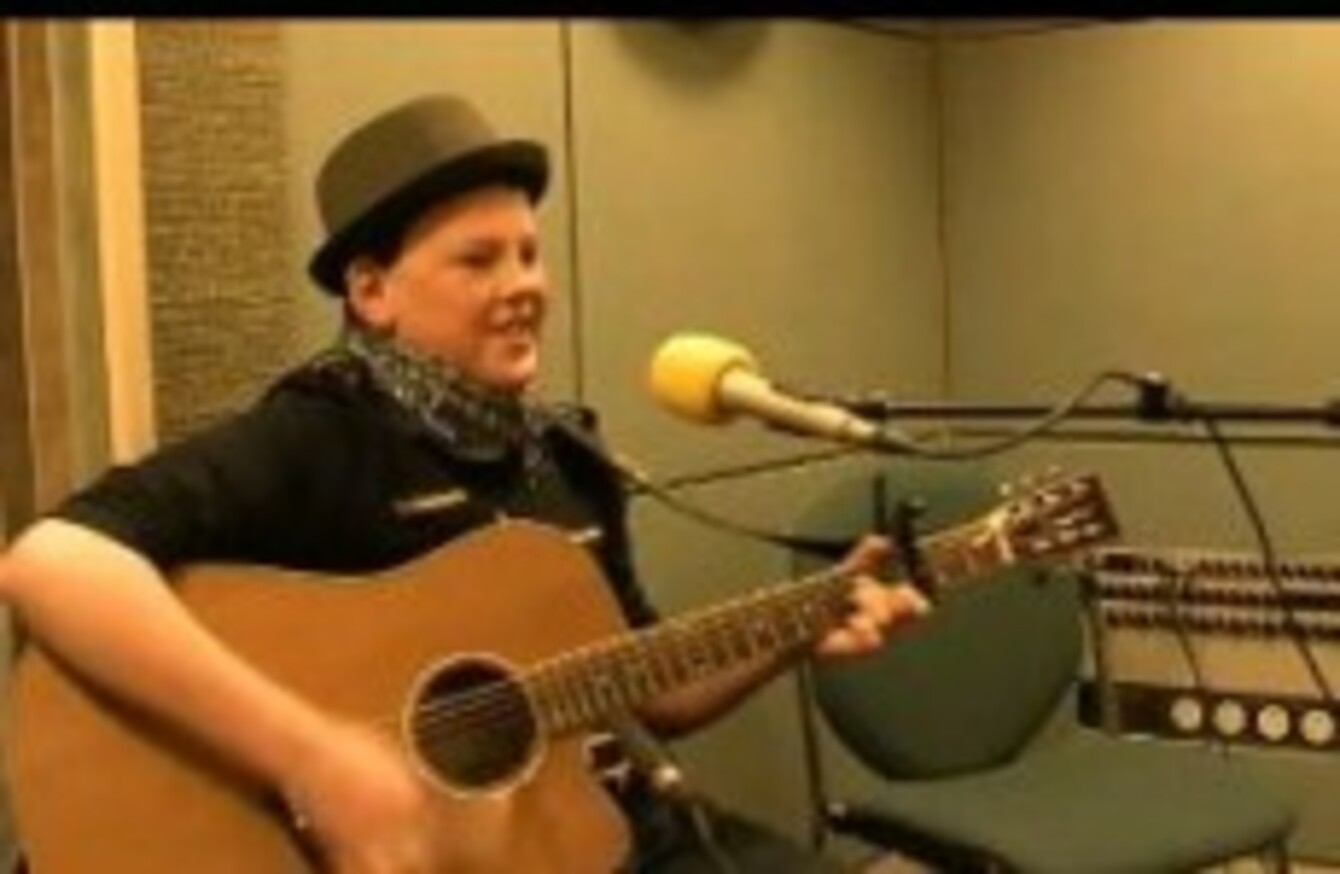 Mark Boylan performing his song on The John Murray show.
Mark Boylan performing his song on The John Murray show.
A YOUNG IRISH racing fan is on his way to Cheltenham with his family after his song about the festival  became a hit on YouTube.
Mark Boylan, 13, from Banagher, Co. Offaly, wrote 'The Festival' in tribute to horse racing's biggest week, having attended the four-day event with his father last year.
When the video of Boylan performing the song (see below) was posted on YouTube two weeks ago, it spread through the racing community, even coming to the attention of champion jockey Tony McCoy. The racing legend even tweeted about it, saying "I ain't no Simon Cowell, but how good is 13 year old Mark Boylan's song about the Cheltenham Festival?"
Last week Boylan was flown over to London by the Racing Post to perform the song, which will be released through the paper's website as a charity single to help injured jockeys, he told the Irish Daily Mail:
There is no price for it, but I am asking people to make a contribution to the injured jockeys fund if they like it. Jockeys are my heroes and they risk their lives every day.
The young musician will also be taking a few days off school to attend the festival with his family, after Channel 4 asked him to perform the song live on the Morning Line programme on Tuesday to kick off the station's Cheltenham coverage:
The Morning Line is my favourite programme on telly, so I can't believe it, it really is a dream come true. I never imagined I'd be on my favourite show, singing my song live, it's just unbelievable.