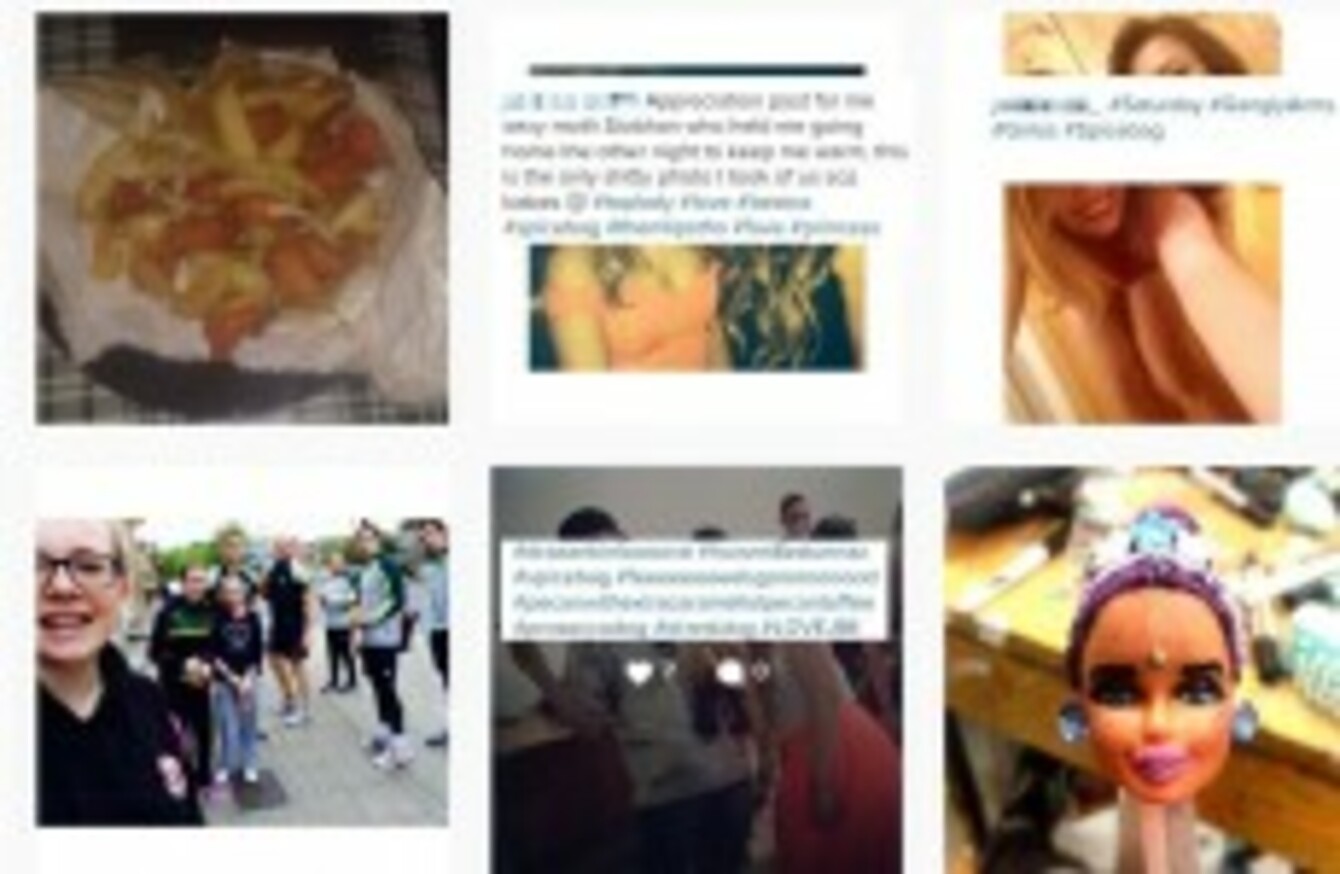 OVER THE PAST few weeks, more and more people have gained awareness of the humble spice bag.
It's even inspiring art.
In fact, the takeaway favourite has taken off so much that the #spicebag hashtag on Instagram is now one of the most active hashtags on "Irish Instagram".
#FoodPorn
Scroll through the hashtag, however, and you'll also come across loads of photos like this.
Yep, loads of photos of gals.
Seriously, for every photo of a spice bag, there's a photo of girls getting ready to go out.
#spicebag
So, why are girls using the #spicebag hashtag on their selfies?
From what we can well, it's a tongue-in-cheek reference to the "hun" persona popularised by the likes of Dublin Hun, Dublin Girlo and Hope Ur OK Hun.
(The spice bag is frequently mentioned
For example, this Dublin Girlo tweet was included in the #spicebag hashtag, suggesting that spice bag now represents everything to do with the hun lifestyle, as opposed to just the Chinese comfort food we've all come to love.
To put it simply, it's kind of like hashtagging your photo "#stunhun" or "#hunreal" — a winking nod to your own hun-ness, a sign that you're living and owning the "hun" lifestyle.
So now.
You know what hashtag to use on your next Instagram selfie.