IT'S EASY AT this time of year to get bogged down in the negativity that can surround modern St. Patrick's Day celebrations.
You know how it goes, we're "a nation of drunks", we're "out of control", we've "nothing to be proud of", etc.
Except, we do have things to be proud of.  Lots of them.
Here are some of our favourites.
Brian O'Driscoll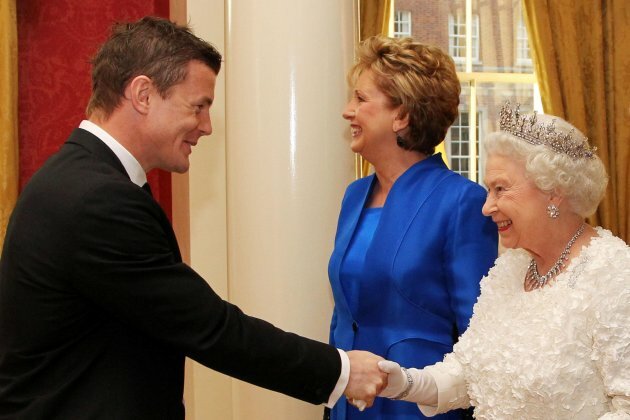 Look at him!  Look how much the queen is smiling!  Maxwells/PA Archive/Press Association Images
Not only is Brian O'Driscoll one of the best rugby players the world has ever seen, he's an all round lovely guy as well.  He frequently visits childrens hospitals and is the patron of Don Bosco Teenage Care, an organisation which provides safe homes for young people from dysfunctional backgrounds.  Didn't know that?  That's because he doesn't go on about it.
Always positive, articulate and polite, and married to a woman everyone has a crush on, we can definitely be proud of BOD.
Oscar Wilde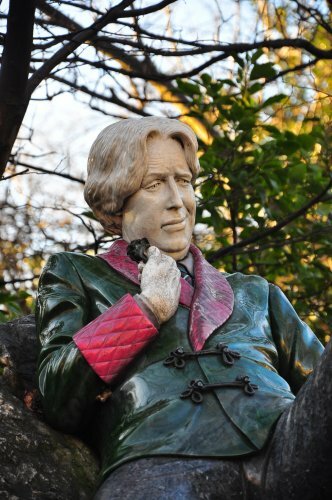 Our great nation is responsible for the man who wrote some incredible plays and poetry and provided us with some of the best quotes in the English language.
Anyone who lives within their means suffers from a lack of imagination.
After a good dinner one can forgive anybody, even one's own relatives.
Scandal is gossip made tedious by morality.
Oscar, you're a legend.
Mary Robinson
YouTube/Martin Moone
Mary may have set the women of the nation on fire with her hairstyle and articulacy while running for the presidency of Ireland, but there's more to her than that.  After the presidency she went on to become the UN High Commissioner for Human Rights and was the founding member and chair of the Council of Women World Leaders.
If you're not proud of all that then we don't know what'll work on you.
Chris O'Dowd
Funny, sound, and making it big, we can all be proud of Chris O'Dowd and the fact that he is so connected to where he comes from.
After the success of Bridesmaids he could easily have ponced off to become a Hollywood knob, but instead he made Moone Boy in his home of Roscommon.  We can be proud of that one.
YouTube/BBC
Guinness
And Fassbender.  (He may not have been born here but he was reared here, and isn't that what counts?)
YouTube/Faustine68
The work of Roddy Doyle
YouTube/Matty O'Connor
Few people have managed to capture Dublin life as perfectly as Roddy Doyle has, and his books and films perfectly showcase the wit and humour Irish people are known for.
James Joyce
Widely considered to be one of the greatest writers in English literature, James Joyce is a national treasure.
Even if you haven't managed to get through Ulysses, you'll know that it's considered a landmark piece of work.  Isn't he great?
Beautiful landscape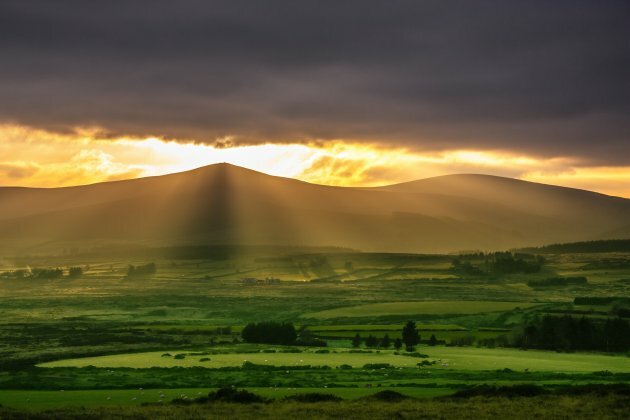 The tourists don't come here in their droves for nothing!
Father Ted
YouTube/FatherTedChannel
It may have been made by an English television company, but the programme is Irish through and through.
Van Morrison
Van the Man's live performances have been described as 'transcendental' and his album Astral Weeks regularly features in lists of the best albums of all time.
We defy you to listen to this and not feel proud that he's Irish.
YouTube/emfoster71
Bram Stoker
Lads, can you even imagine a world without Dracula?  We can't either, so it's a good thing Irish novellist Bram Stoker came up with him in 1897.
YouTube/RoboJapan
The White House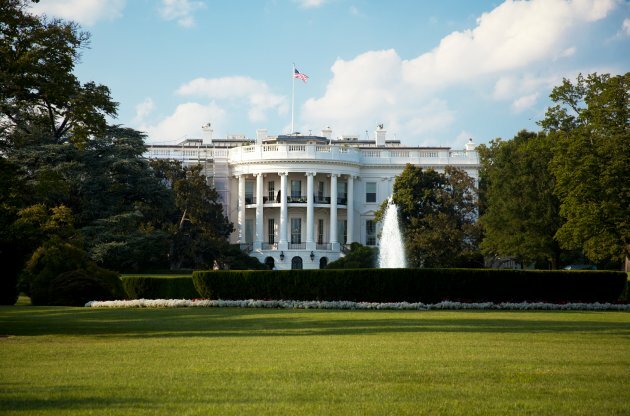 The man who designed the residence of the President of the United States of American was an Irishman named James Hoban.  Fair play to him!