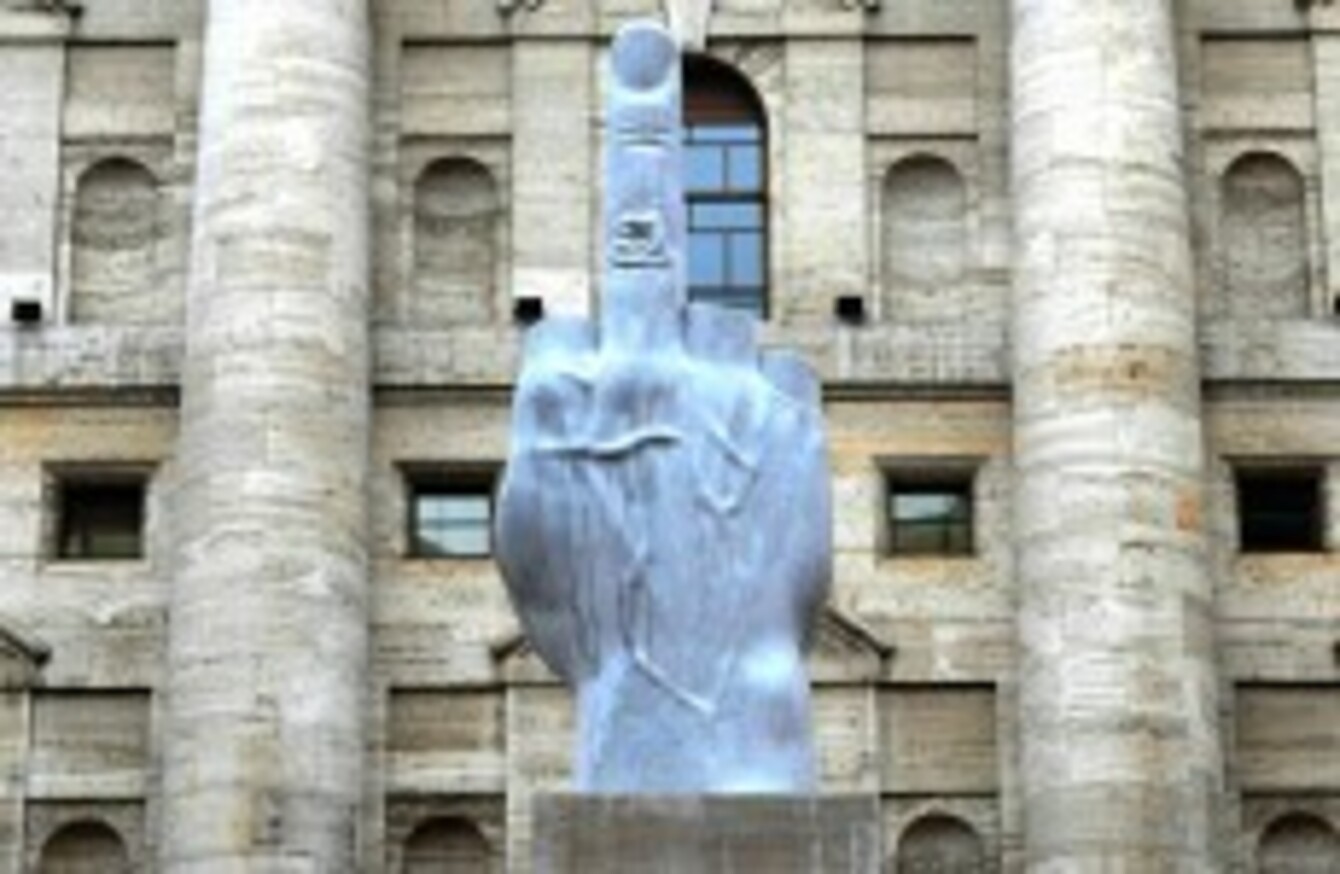 MAURIZIO CATTELAN HAS unveiled his latest sculpture in front of the Milan Stock Exchange- a thirty foot middle finger.
The artist is not stranger to controversy, having previously sculpted Pope John Paul II being struck down by a meteorite, a child-size Hitler and an elephant in a Ku Klux Klan uniform.
His latest work, he says, is a symbol of capitalism. But Cattelan says he's not against capitalism, he just wants to give the upcoming Milan Fashion Week a boost.