Facebook Facebook
ARE YOU AN It's Always Sunny in Philadelphia fan?
Well, Doyles pub in the centre of Dublin is hosting a games night dedicated to the show on February 4 – and they have quite the evening planned.
It will feature:
10 rounds of It's Always Sunny questions, with surprise theme rounds

Raffle on the night for a mystery prize of their 

choosing

(denim chicken? Worm hat?)

People dressed up as their favourite character – that's actively encouraged
Sounds good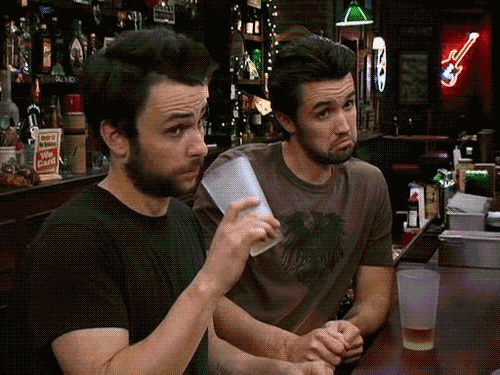 Giphy Giphy
It's being organised by The Wayward Hunz – as part of the Mongol Rally 2016. With all the money going to good causes on the night:
1,100 jabronis have already registered their interest in attending, so best get on to them soon if you want to take part.
The costumes are bound to be epic at the very least.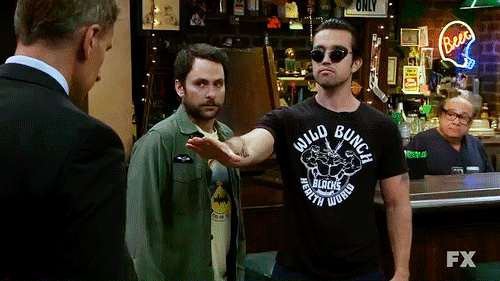 Giphy Giphy