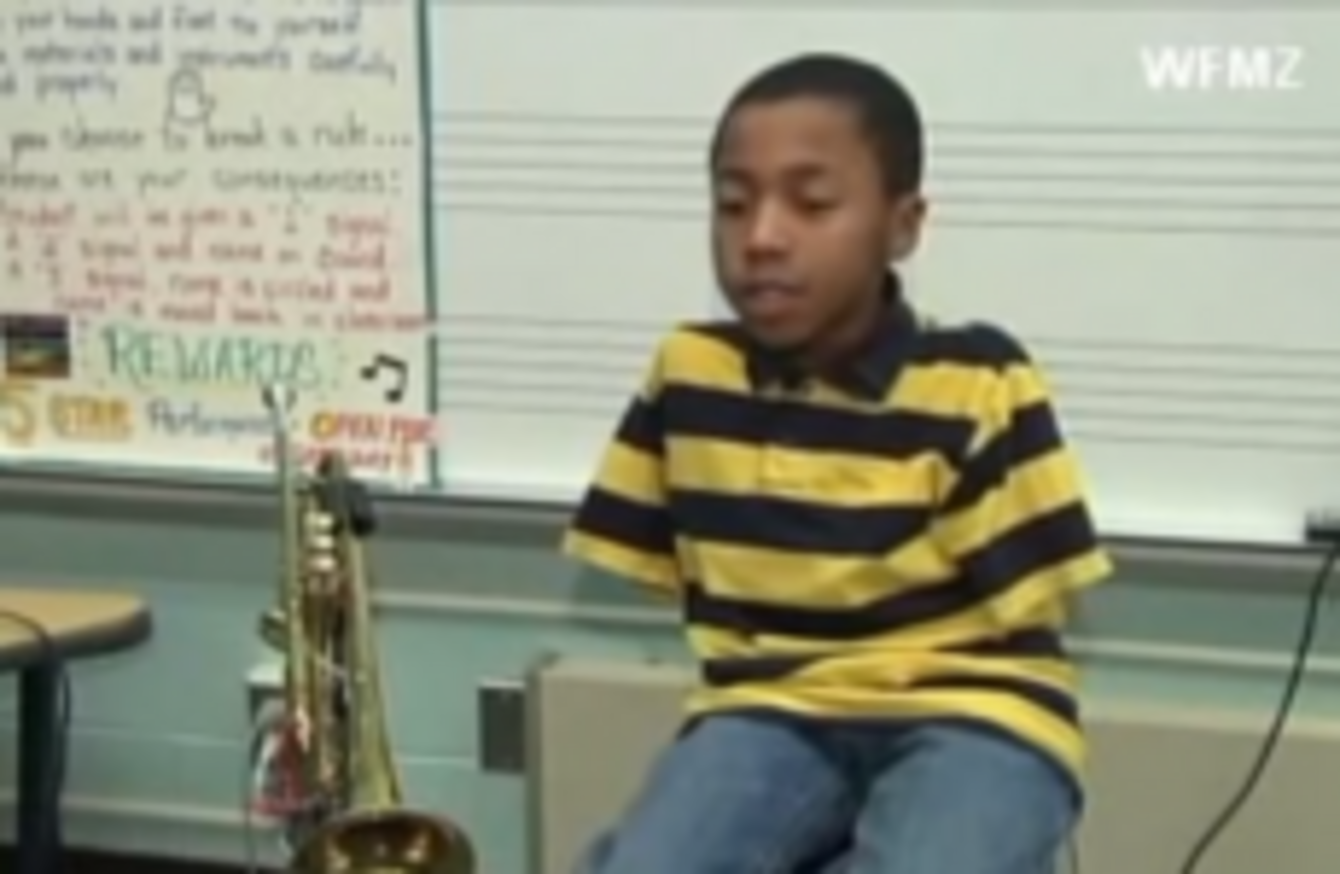 JAHMIR WALLACE is a ten-year-old boy in New Jersey. He was born without arms.
However, he's never let that hold him back. Not long ago, he decided he wanted to play the trumpet.
Why? Because his sister played an instrument, and he didn't see why he should be left out.
He told WFMZ:
My older sister used to play the piano, so I decided maybe I should play an instrument.
Jahmir does everything with his feet – he uses them "like we use our hands", a teacher said. So school authorities and the staff of a local music shop in Philipsburgh got together and made him a stand to play the trumpet using his toes for the keys.
He played his first note four months ago. "I kind of got excited," he told WFMZ.
Now, Jahmir will play in his school's winter concert. He also has a message for anyone else who might want to play an instrument:
Keep on trying.
Source: WTNH