SINCE SETTING OFF yesterday morning, Irish students have already made it as far as Singapore, San Diego and Abu Dhabi – without spending any money.
The students are taking part in the annual Jailbreak charity challenge, which sees teams compete to get as far away from Ireland as possible in 36 hours.
They are not allowed to spend any of their own money on the trip. However, each team is raising funds for St Vincent de Paul and Amnesty International Ireland.
Some 26 hours into the challenge, the current leaders are a team from Trinity College Dublin in Singapore, 11,217km from Dublin.
Jailbreak14.com This map shows the standings at 11.30am today Jailbreak14.com
Two students from NUIG have made it to Kuala Lumpur (10,943km) while in third place are more Trinity acolytes on their way to San Diego (8,305km).
Another team are in Abu Dhabi, but have now confirmed that they are on their way to Sydney, Australia. Just the 17,204km from Dublin then.
Facebook Facebook
The teams have until 9pm tonight Irish time to reach their final destination. (Last year saw teams make it to Indonesia and Australia, but outside the time limit.)
Meanwhile, they've been posting photos of their progress. Some were enjoying their new surroundings: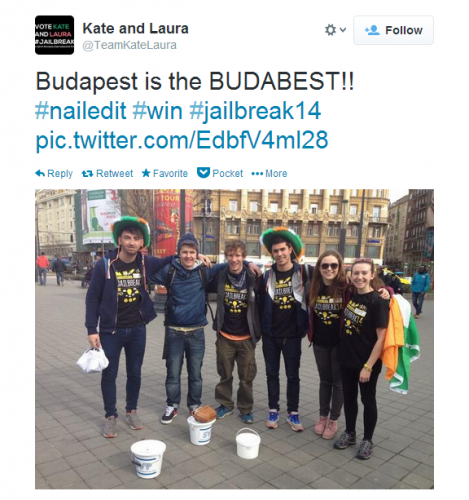 Some were invading them: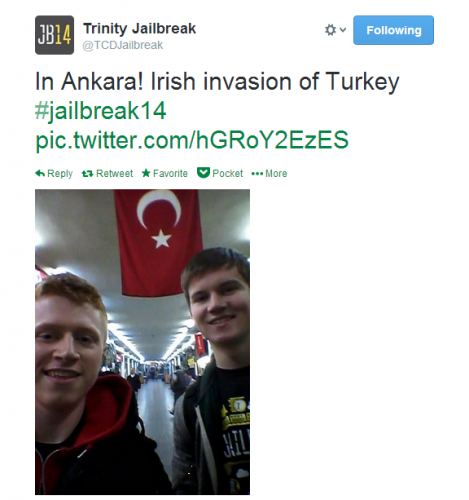 Some were simply appreciating the scenery: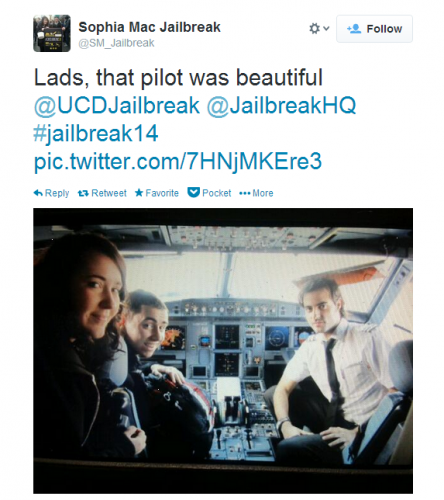 And some were engaging in… wistful thinking.
To donate directly to the campaign, click here.