WELL THAT'S ONE way to get your ex back.
15-year old Greta Pasqua was sitting at home in her Beverly Hills mansion, sad and depressed, when actor James Franco just happened to walk in.
The actor/writer/model/director/college student/everything was at a private photo shoot last week in her home and noticed how upset Pasqua–the owner's daughter–was because her boyfriend had recently broken up with her.
Franco proceeded to give her a 'pep talk', but talk is cheap, so Franco went one further.
By some massive coincidence, her ex was 'Franco-obsessed', and the pair took a completely non-creepy photo to post to Facebook for some sweet revenge.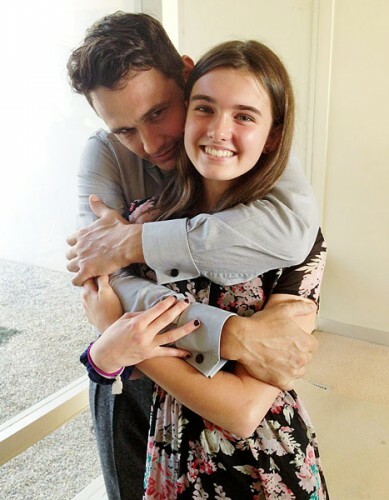 US weekly US weekly
According to a source speaking to US weekly, Franco told her to "Post it on Facebook and tell him to eat his heart out".
The source also went on to say that Greta's ex is "all of a sudden starting to think he made the wrong decision".
What a keeper.