THE ADDITION OF 'Friends' to Irish Netflix has allowed many of us to binge watch the entire show (all 236 episodes) from start to finish.
Upon rewatching you discover some of your favourite characters that you completely forgot about such as 'Fun Bobby' or Paulo. More importantly though, it allows you to appreciate those recurring characters even more.
I'm talking of course about Janice
Played brilliantly by Maggie Wheeler, Janice appeared in 19 episodes of Friends overall. Interestingly she auditioned to play Monica but was turned down and given the role of Janice instead.
Whether it was her nasal laugh or her screaming 'OH MY GODDDD' at any given moment, Janice was the perfect recurring character, popping up at important moments much to the delight of fans and dread of everyone else.
Undoubtedly though the best aspect of Janice were her incredible fashion choices which peaked around season 3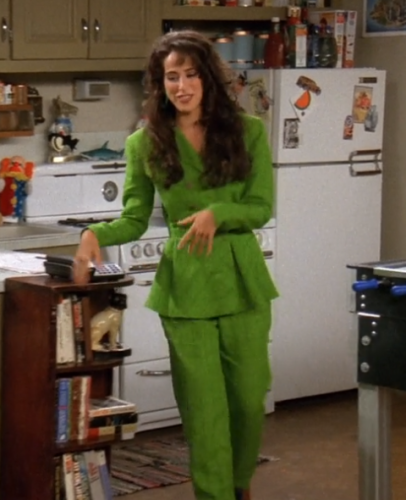 I'm not sure anyone alive can actually pull off a lime green pantsuit and yet here we have Janice doing it flawlessly.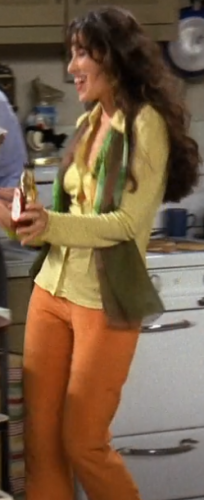 Look at the colours of this. She's like a fruit bowl come to life.
She wouldn't look out of place at any summer festival to be honest. That shirt is just sensational.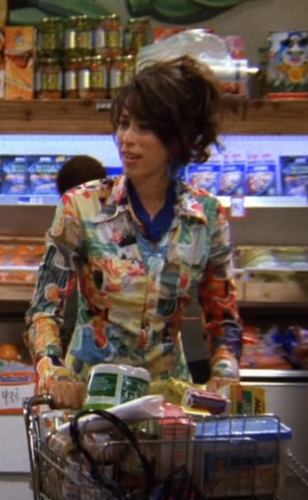 Her casual supermarket shopping outfit game is so on point. She looks like she's ready to hit the town at any moment or just hop home and make up an excellent batch of Mac N'Cheese.
What was even better than her outfit choices, was her selection of coats which often came in various shades of leopard or fur.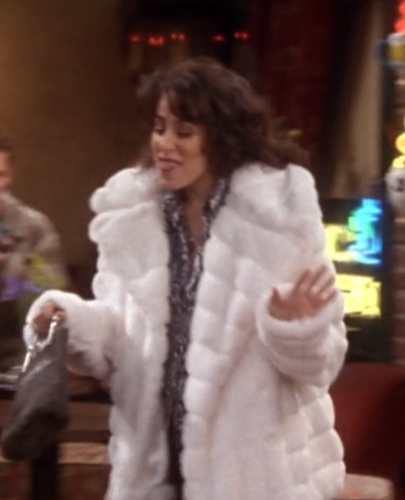 Marshmallow or Michelin Man? It's just Janice being Janice and being cosy as hell in the process.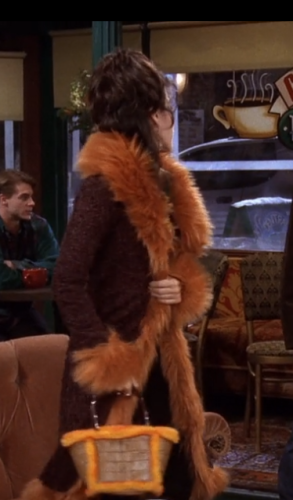 This jacket/handbag combo is peak Janice. A vast collection of fur that somehow she makes work.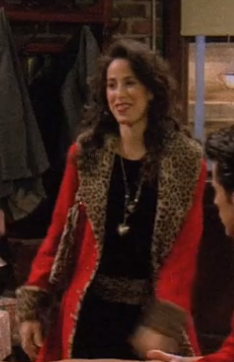 Leopard print on leopard print on leopard print. We truly did not deserve Janice at all.
Honestly this coat could have survived Storm Emma by itself. We need it in our lives for the next major snow event.
Most importantly though when Janice wanted to dress up, she dressed up.
Baby pink Chanel suit with Chanel earrings. How do we obtain the lifestyle that Janice had?
Her New Year's Eve dress from season 2 when Chandler desperately needs a midnight kiss is something we should all have in our wardrobe.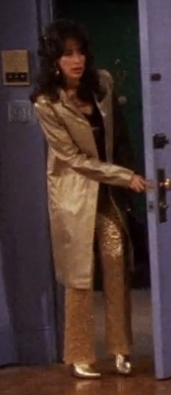 Gold shoes, gold trousers, gold coat. Truly iconic.
Even being in labour doesn't stop her. Lime green high-heeled boots with a lime green midi skirt. The woman never stopped.
Her consistent re-appearances over 10 seasons made her a much loved character and someone who overall deserved more love in the franchise. Dealing with Chandler in general was a monumental task in itself and often times she handled him with incredible patience which he categorically DID NOT deserve. 
So here's to Janice. Long live the lime green pants-suit powerhouse.
DailyEdge is on Instagram!