AP / Press Association Images AP / Press Association Images / Press Association Images
ACTOR JASON BIGGS has issued an apology on Twitter, after a backlash when he posted a joke about the Malaysia Airlines MH17 disaster.
Following the news that 295 people had been killed when a full passenger flight heading to Kuala Lumpur from Amsterdam was shot down over eastern Ukraine, Biggs tweeted: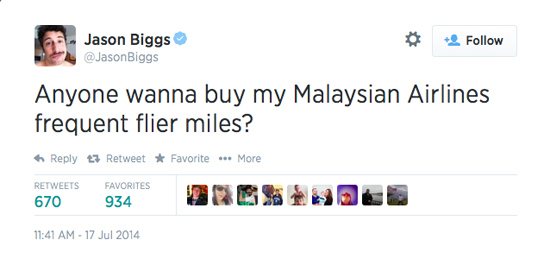 Jason Biggs screencap Jason Biggs screencap
When he faced initial criticism over the tweet, Biggs – who is no stranger to Twitter controversy – responded strongly.
Uproxx Uproxx
Uproxx Uproxx
He did win some praise for the tweets – and retweeted it with a comment of his own.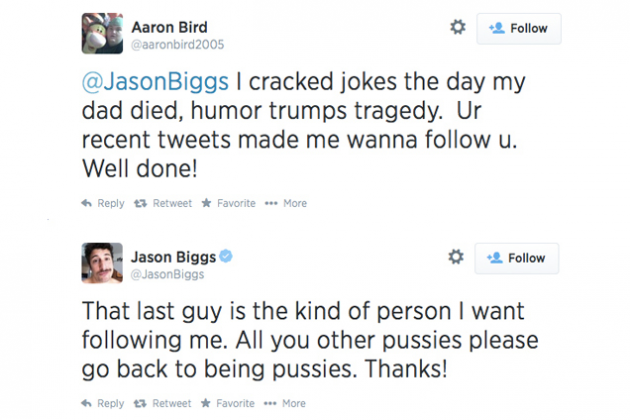 Uproxx Uproxx
However, Biggs has since deleted all the tweets, and issued an apology that his words "might have come off as insensitive and ill-timed".
He added that nobody was "making" him apologise.
Maybe he's just mad that everybody hates his character on Orange Is The New Black.