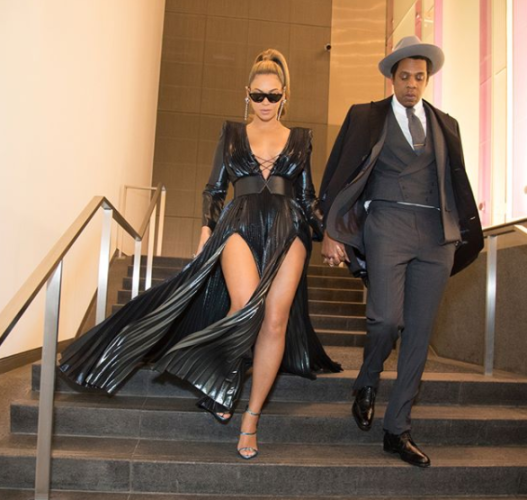 Instagram Instagram
FOR A COUPLE of weeks now, Beyoncé fans have been speculating that she's set to go on tour with her husband Jay Z.
For a while, it was little more than rumours, with fans noticing that a new profile for Beyoncé and Jay Z had been added to Ticketmaster on the 21st of February.
Then, a Beyoncé fan Twitter claimed that the celebrity power couple were set to perform at an Italian venue in the summer.

BeyCollection BeyCollection

BeyCollection / Twitter BeyCollection / Twitter / Twitter
But we should never underestimate how seriously Beyoncé fans take their job. Four days later, a tour date for a sequel to Beyoncé and Jay Z's 2014 On The Run tour reportedly appeared on Ticketmaster.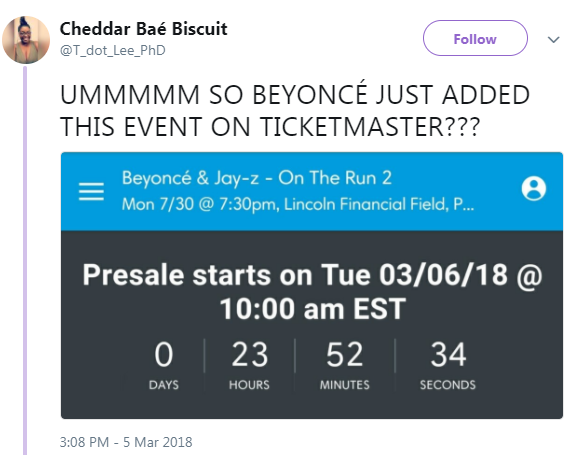 Cheddar Bae Biscuit / Twitter Cheddar Bae Biscuit / Twitter / Twitter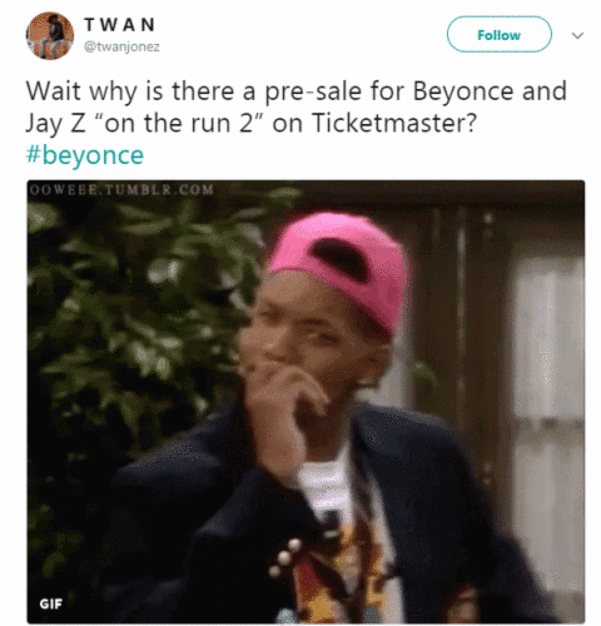 T W A N / Twitter T W A N / Twitter / Twitter
According to Pitchfork, a tour date was also accidentally listed on Beyoncé's Facebook page this morning.
The tour date was the same as the one in the screenshot on Ticketmaster – the 30th of July in Philadelphia's Lincoln Financial Field. Variety are also reporting that the tour date was officially announced (by accident), only to be retracted.
DJ Khaled also just released a new song with both Jay Z and Beyoncé featured on it.
DJKhaledVEVO / YouTube
It's time to start lighting candles.
DailyEdge is on Instagram!