THE WORLD HEAVYWEIGHT title fight between Anthony Joshua and Wladimir Klitschko in Wembley captivated the sporting world last night.
But on the internet, there was only one story.
This photo of Jay Z and one of the Chuckle Brothers apparently chilling out together in the crowd
Before the fight had even started, it became a source of comedy for anyone who came across it. Barry from the Chuckle Brothers and Jay Z – the most unlikely double act
So many questions spiralled about how such a pair ended up even having a chat.
It was proof that 2017 was one upping 2016 in the weirdness stakes
It became one of the most viral tweets of the year… even though it's completely Photoshopped
Stan Collymore / Twitter Stan Collymore / Twitter / Twitter
Yes, sadly Jay Z was not out with a Chuckle Brother last night – the photo was originally between the rapper and boxer Andre Ward taken by Getty in 2015
It was originally made by Paddy Power back in 2015
But, for one fleeting moment, hundreds of thousands of people believed that this meeting took place
Waz / Twitter Waz / Twitter / Twitter
What would have happened if it were real? We can only dream
We didn't want this to be debunked
The internet is a powerful tool
Jay Z was actually at the Wearable Art Gala in LA last night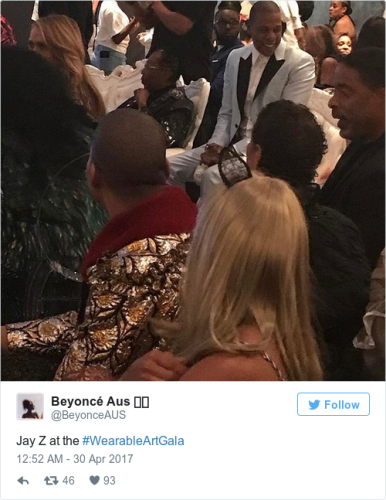 @BeyonceAUS @BeyonceAUS
Would it match the craic on a night out with one of the Chuckle Brothers? Unlikely.
DailyEdge is on Snapchat! Tap the button below to add!