Image: Yui Mok/PA Archive/Press Association Images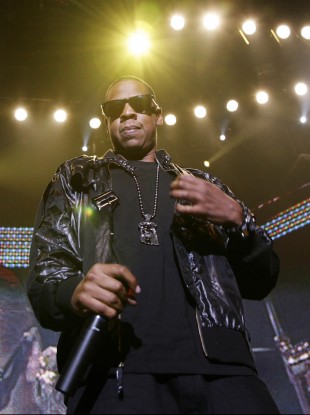 Image: Yui Mok/PA Archive/Press Association Images
ONE OF THE hip-hop artist's most popular tunes, "99 Problems" has inspired an associate professor of law at Southwestern Law school to write a lengthy article on the sound legal advice Jay Z offers in the song.
Caleb Mason has written a 19 page law review article on how the Fourth Amendment factors into the second verse of "99 Problems", The Huffington Post reports.
The article, which was published in the Saint Louis University Law Journal analyses the merits of Jay Z's decision not to engage in a high speed police chase when he spots "the motherf***ing law" in his rear view mirror.
"This may be the hardest choice perps face (until they have to decide whether or not to cooperate), but there's only one answer; you are always better off having drugs found on you in a potentially illegal search than you are fleeing from a potentially illegal search and getting caught," Mason said in his article.
The professor continues by debunking the myth that locking your glove compartment or trunk will mean police need a search warrant to gain access to them.
"Jay Z may have just altered the lyrics for dramatic effect, but that would be unfortunate insofar as the song is going to reach many more people than any criminal procedure lecture, and everyone should really know the outline of the law in this area," he said.
Mason concludes his article by offering some practical tips to criminals in their future drug smuggling endeavours;
The lesson for perps is threefold: (1) don't consent, (2) know the reasonable suspicion boilerplate and don't provide it, and (3) make a record of the encounter any way you can, including your behavior, appearance, and demeanor before and during the stop, the officer's stated motive for the stop, all of your responses to questioning, whether or not you were placed under arrest, and the exact amount of time you were held on the side of the road. And finally, most importantly, for both sides—when in doubt, talk to a lawyer.  My door's always open to players on both sides of this game.  Call me.
(Uploaded by bronxbigmike)