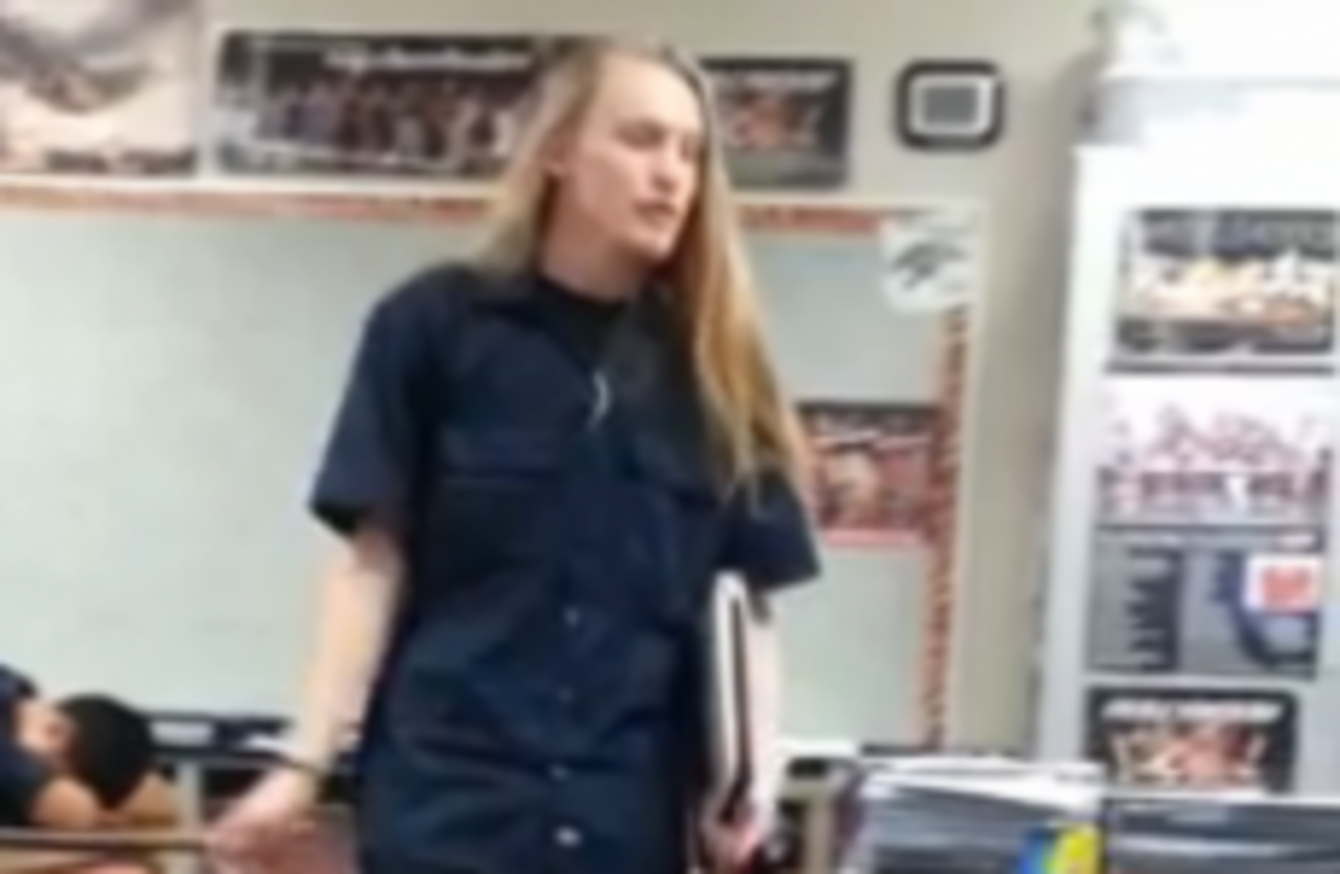 Image: YouTube
Image: YouTube
TIME WAS WHEN venting at your teacher would simply get you an extended spell in a chair outside the principal's office.
But thanks to the magic of smartphones, classroom spats can now be preserved for posterity. And so it was with this incident involving dissatisfied student Jeff Bliss.
He was ejected from the class, apparently after complaining that his teacher was simply passing out worksheets rather than engaging students in Duncanville, Texas.
"This is the future of this nation," he told the teacher.
You want kids to come to class? You want them to get excited? You gotta come in here, you gotta make 'em excited. To change him and make him better, you gotta touch his freakin' heart.
YouTube/James Smith
Bliss's rant has since gone around the world, reported in Texas media as well as Mashable, Reddit and Digital Spy.
Here he is discussing the reasons why he spoke out (or vented his feelings, depending on which way you look at it).
YouTube/James Smith