EMMA STONE AND Jennifer Lawrence have become very close friends in recent years.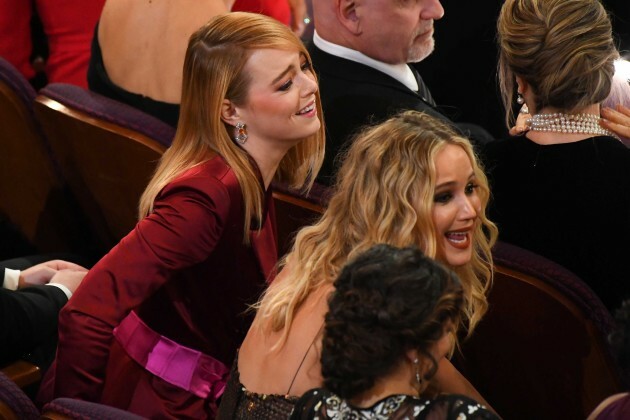 SIPA USA / PA Images SIPA USA / PA Images / PA Images
And it makes sense.
Both are young, millennial actresses who have starred in a string of successful movies and have reached the pinnacle of their acting careers in their twenties.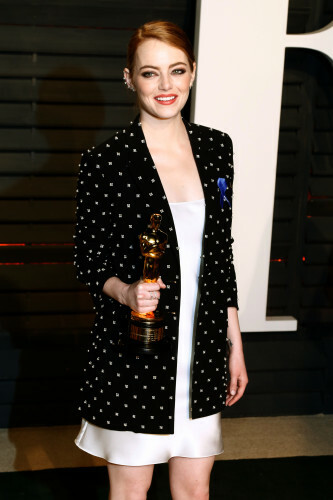 DPA / PA Images DPA / PA Images / PA Images
Emma won her Oscar the age of 28 in 2017 and Jennifer became the second youngest Best Actress Oscar winner in 2013 at the age of 22.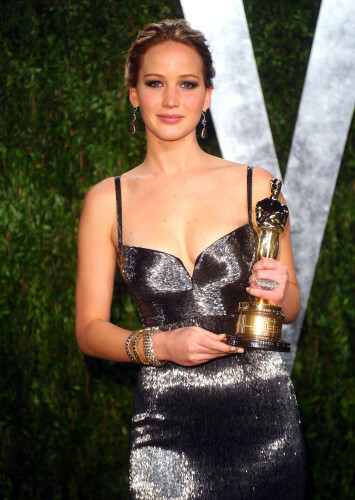 Doug Peters / EMPICS Entertainment Doug Peters / EMPICS Entertainment / EMPICS Entertainment
So when Emma was made the cover star of this month's Elle, it made perfect sense for the magazine to rope in her goofy BFF to interview her.
Here's what we learnt from the candid interview:
1. Emma is sensitive. Like, really sensitive.
Emma blushes for characters she watches on tv and admits
I've talked to my therapist about it before, and she's like, Thank God you found [acting].
giphy giphy
2. Since the age of 7, Emma has suffered from panic attacks
I think your wiring is just kind of what you are. My mom always says that I was born with my nerves outside of my body. But I'm lucky for the anxiety, because it also makes me high-energy.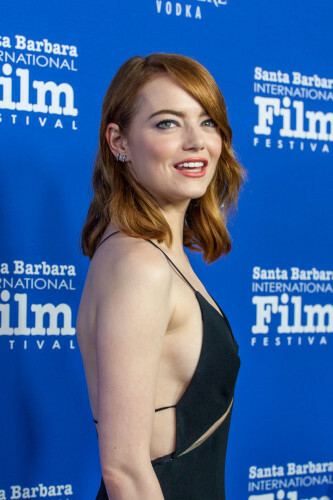 SIPA USA / PA Images SIPA USA / PA Images / PA Images
3. Both women hate those in the industry who are unprofessional
Jennifer said:
I think about my parents, and how I grew up in a working-class family. That's why I hate working with people who don't come out of their trailers or are late. It's a job!
…with Emma agreeing:
Me too. That drives me nuts. Lack of professionalism makes me really insane…. I don't like the idea that anybody thinks that this is, like, special. There's nothing to complain about. The fact that anyone could think that [fame] is true or special….
4. Emma's life goals have changed
My perspective about kids has changed as I've gotten older. I never babysat or anything. As a teenager, I was like, I'm never getting married, I'm never having kids. And then I got older and I was like, I really want to get married, I really want to have kids.
5. Emma revealed why she doesn't have a social media presence
I think it [social media] wouldn't be a positive thing for me. If people can handle that sort of output and input in the social media sphere, power to them.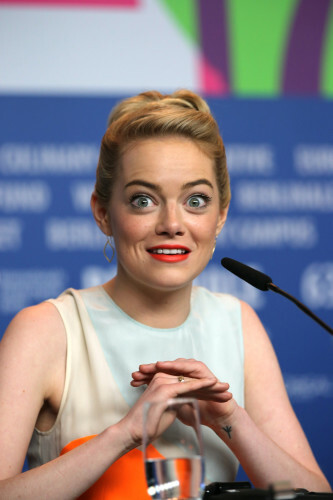 DPA / PA Images DPA / PA Images / PA Images
6. Emma's turning thirty this year and it's the year of #RealisingStuff
I think friendship is pretty much everything. Here's another turning-30 thing I've realized: You pick your family. You realize that your friendships, the people who go with you into these next phases of your life— you're choosing your family.
SIPA USA / PA Images SIPA USA / PA Images / PA Images
7. She had a 'mare when Jen came to see her perform on Broadway
The night that Jen came to see me in Cabaret, both of my contacts popped out of my eyes…It was so weird. I've never had that happen in my whole life.
8.  Emma's favourite movie role was…
I loved doing Paper Man. It was about 10 years ago. That was an intense time in my life. I had just turned 20. All these pieces fit together, and it was a really impactful time.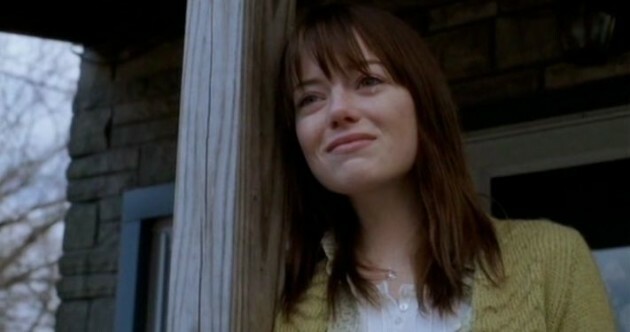 FilmColony FilmColony
9. She's not as hung up about her looks any more
What I wear, how I look. I struggled a couple of years ago with feeling like how I looked was being scrutinized, and then I realized that anything that really bothers me that people could comment on is something I'm already worried about.
Ooh, perceptive.
So it's not really something that I'm overthinking right now. But in a different period, if I was feeling bad about something, it would bother me much more to hear people talking about it.
Emma is set to star in a new Netflix show, Maniac, alongside Jonah Hill, Justin Theroux and Jemima Kirke, with a release date of 21st September.
Emma explained what she likes about the show:
…it's about people who have their own internal struggles and are trying to fix them with a pill. But you see over the course of the show that human connection and love is really the only thing that gets us through life. I liked that idea, and I love Jonah. I had worked with him on the first movie I ever did [Superbad], so it was, like, 11 years later.
Eek!
Here's the trailer to keep your excitement at bay until September.
Netflix / YouTube
DailyEdge is on Instagram!