SO IT TURNS out Jeremy Meeks – the handsome felon whose mugshot has gone mega viral after it appeared online – is a family man with a job and a loving mother.
Meeks was arrested on weapons charges on Wednesday and is being held as part of Operation Ceasefire, an initiative to curb shootings and robberies in an area of the Northern Californian city of Stockton.
When the police department posted his mugshot on Facebook the 'likes' and 'shares' went through the roof, so much so that he's now a meme and there's a campaign to have him freed.
Meeks' mother Katherine Angier has launched the Free Jeremy campaign, saying:
Please help. My son was taken into custody on his way to work. He is a working man with a son. He is being stereotyped due to old tatoos.
He has a job and … He was on his way to work. With no gang affiliations as per two of the charges. He has old tattoos..which causes him to be sterotyped. He's my son and he is so sweet. Please help him to get a fair trial or else he'll be railroaded.
Angier also shared pictures of her son with his son.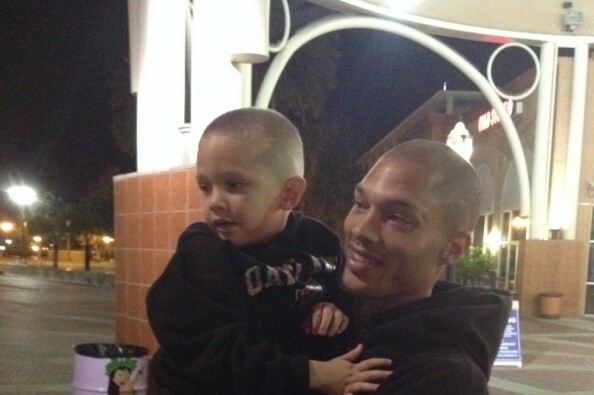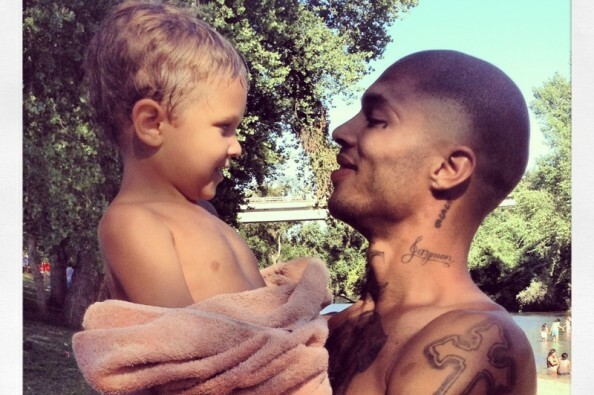 TMZ reports that Meeks carries guns because he used to be involved in gang activity and needs to protect himself. His sister also told the site that he's been a practising Christian for 7 years and has been married for four.
Meeks' good looks mean that he's been photoshopped into several high-end fashion ads:
The hashtags #FreeJeremyMeeks, #FelonBae and #FelonCrushFriday have also been trending.