IT'S INTERNATIONAL WOMEN'S Day so naturally we should all be celebrating the great things about being women.
However, our friends over at Buzzfeed provided a list of top jobs in the UK which women have never held the role of.
So we decided to do an examination of some of the top posts in Ireland to see how we did. The answer is not great.
Here's a list of important jobs in Ireland that women have never held the role of.
1. Taoiseach
We've had a grand total of 14 Taoisigh since 1922, all of whom have been male. We've had 4 female Tainiste in that time and 2 female Presidents but never a female Taioseach.  I mean even the Brits had Thatcher.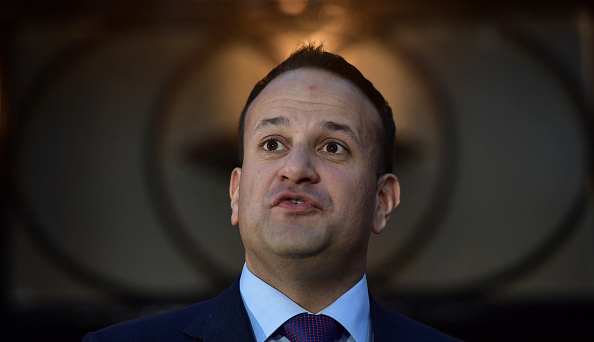 Charles McQuillan Charles McQuillan
2. Leader of Fianna Fáil or 3. Fine Gael
There have been female leaders of the Labour Party, Sinn Féin, the Social Democrats, the Green Party and Solidarity. Sadly there have been no female leaders of either of the two main parties in Ireland. Even Renua had a female leader guys and they wanted to deny us bodily autonomy. C'mon lads.
Artur Widak Artur Widak
4. Minsters for Finance, 5. Defence or 6. Foreign Affairs

In the entire history of our state, we've never had a female Minister for Defence, Finance or Foreign Affairs. Apparently women can't be trusted with the economy, the army or to negotiate relations with Northern Ireland.
We'd probably just buy loads of shoes and use them as ammunition in our peace keeping missions. Look even if we did do that somehow we'd still be better than Boris Johnson.
7. Chief of Staff of the Irish Defence Forces

We've roughly 9,000 people serving in the Irish army and just 6% of them are female which is a crying shame in itself. In fact there's no female in the general staff or brigade commanders at all.
The current Chief of Staff is Vice Admiral Mark Mellett DSM. On the bright side, the Brits have never had a female leader of the Defence Forces either so we're just as bad as them.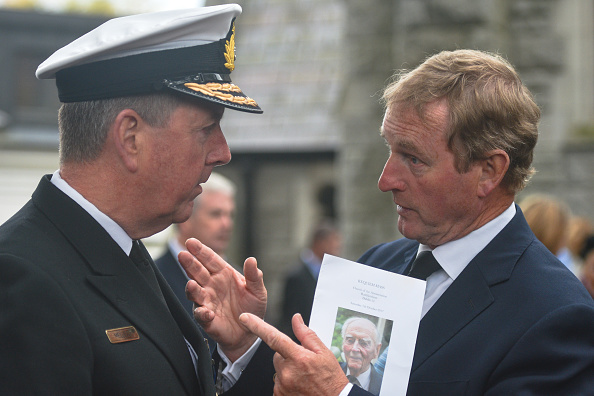 Artur Widak Artur Widak
8. Head of the FAI,  9. IRFU or 10. GAA

The GAA is 134 years old and yet has never had a female president. The IRFU is 144 years old and is still female leader-less despite our fine pedigree in the game. In it's 97 year history, the FAI has never had a female chief executive but somehow 13 years of John Delaney is ok.  Sure what would women know about sports anyway?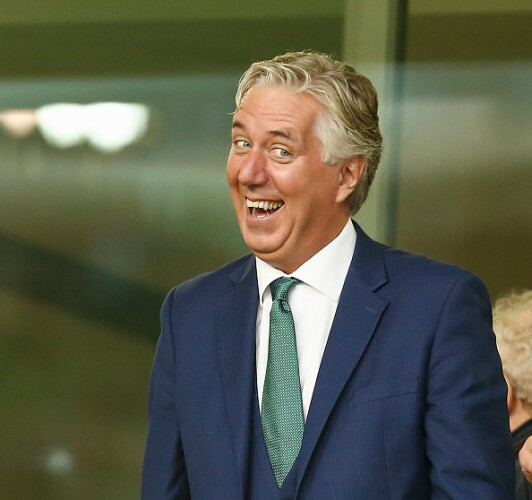 Peter Fitzpatrick Peter Fitzpatrick
11. Head of a University

In 400 years of Irish university education there has never been a female president in UCD, DCU, Trinity College, Maynooth University, UCC, University of Limerick or NUIG. In fact women in leadership roles within 3rd level is a huge problem with just 21% of Professors in Ireland being female. This is despite the fact that 53% of undergraduates and 54% of post graduates are women.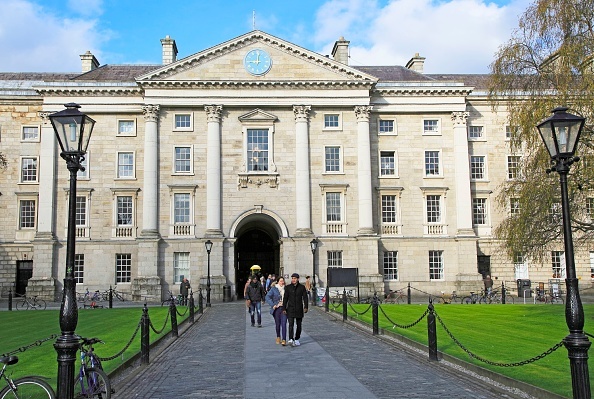 UIG via Getty Images UIG via Getty Images
DailyEdge is on Instagram!