THE MAIN SEGMENT on this weekend's Last Week Tonight covered Donald Trump's disastrous plan to withdraw the United States from the Paris Agreement on climate change.
But, following the weekend's tragic events in London, host John Oliver simply had to set some time aside to talk about what went on.
And he started by dealing with some of the more exaggerated headlines being peddled in the US about Britain being "under siege"
consumer / YouTube
And to prove the point, he talked about the viral hashtag that cropped up in response to the headlines: #ThingsThatLeaveBritainReeling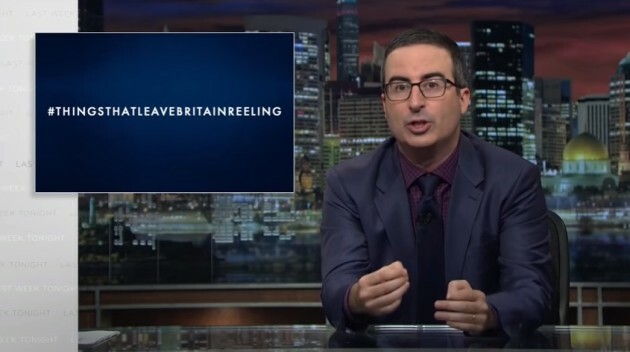 Last Week Tonight Last Week Tonight
Which was a tongue-in-cheek, defiant look at some real tragedies that would have British people reeling
But perhaps the most powerful moment came when Oliver introduced us to this man who was in a restaurant close to where the attack took place. He returned the next morning to pay his bill and tip the staff
Last Week Tonight Last Week Tonight
"If me having a gin and tonic with my friends, flirting with handsome men, hanging out with brilliant women is what offends these people so much… I'm going to do it more, not less. Because that's what makes London so great"
Last Week Tonight / BBC Last Week Tonight / BBC / BBC
"I sincerely hope that that guy is out on the town tonight, pounding down gin and tonics and flirting with every man he sees. To you, sir, I say this: cheers"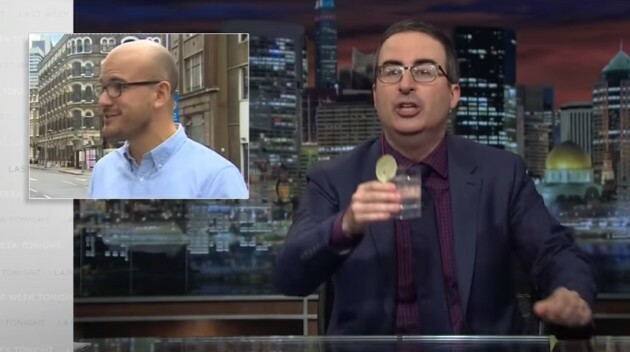 Last Week Tonight Last Week Tonight
His defiant tone, combined with the fact that he was correcting American news organisations has gone down very well with both Londoners and British people in general
"Uplifting in the truest sense"
Even in such difficult times, this short response is something people have really rallied behind.
DailyEdge is on Snapchat! Tap the button below to add!