COULD THIS BE the first trailer for the fourth Jurassic Park movie?
Oliver Thompson
Well, no.
The mysterious clip was uploaded to YouTube yesterday with the user claiming it was attached to the upcoming Jurassic Park 4. Uploader Olive Thompson said that the trailer was shown at a Star Wars convention and showed a pitch for the fourth instalment of the franchise, to be called Jurassic World.
Many took the bait, with producer Frank Marshall forced to deny any involvement.
Turns out, it's just a pitch trailer for a cancelled Jurassic World video game.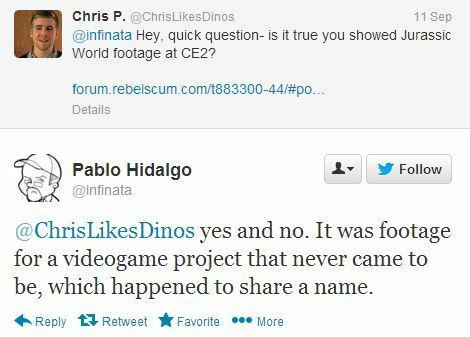 So nobody gets eaten by a giant flying dinosaur then?
Aw, OK.
h/t Uproxx