'NSYNC ARE BACK, for one night only. Justin Timberlake and his former band-mates will once again take to the stage together this weekend, according to reports from the New York Post.
The paper claims that the 90s boy-band will reform at the awards ceremony on Sunday, as Justin is due to receive the prestigious Michael Jackson Video Vanguard Award.
A well-placed source has spilled that Timberlake will be joined on stage by JC, Joey, Lance and the other one to perform medley of their many, many hits. If all goes ahead, it'll be the first time they've preformed together since they split in 2002.
To celebrate the brief reunion, here are some of our favourite 'looks' they've worked through the years.
1. It's hard to know which is worse here. Chris' grey/red jacket and military combat combo, or JT's velvet purple shirt?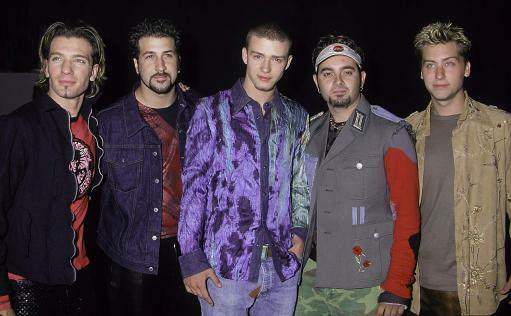 Starmax/Russell Einhorn/allaction.co.uk /EMPICS Entertainment
2. Oh dear. They've raided Desigual, and they're not sorry.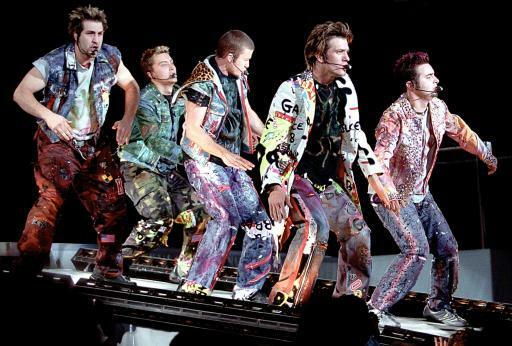 allaction.co.uk /EMPICS Entertainment
3. 'NSYNC do formal-wear. While dark red velvet is always a good choice, we're at a loss as to what sort of mattress cover Joey is wearing.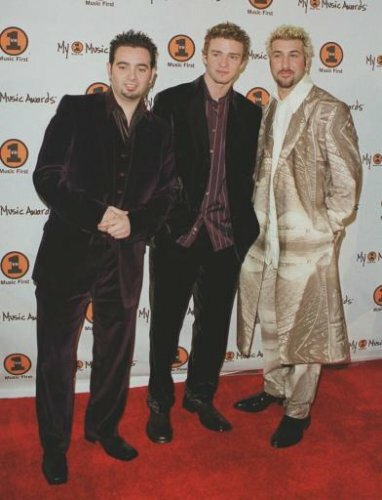 Doug Peters/allaction.co.uk /EMPICS Entertainment
4. While they're certainly prepared for a late night cycle, an awards show–not so much.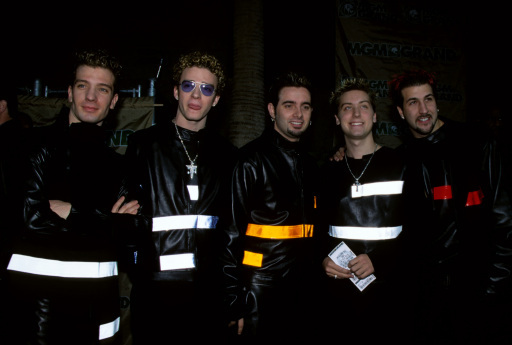 Russ Einhorn/Starmax/EMPICS Entertainment
5. …Wait, is this their waxwork? Wait, it's them. They've no one to blame for that acid denim and brown leather but themselves.
JK/allaction.co.uk /EMPICS Entertainment
6. It's all JC who's bringing down the tone here. The skin-tight tank top, the light blue bagging jeans with flipflops. The HAT.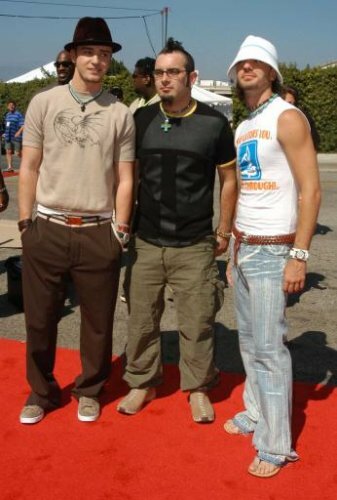 Visual/allaction.co.uk /EMPICS Entertainment
7. Final shout-out goes to Chris Kirkpatrick for daring to wear this 'paint splatter' jacket with a baseball cap on a red carpet. Godspeed.
AJM/AJM/EMPICS Entertainment