EVERY WEEKDAY MORNING, DailyEdge.ie rounds up the best of the day's celebrity dirt from the top to the very bottom. 
You'd imagine Kaley Cuoco was looking forward to having a nice quiet honeymoon with new husband Karl Cook.
Instead, five days after getting hitched, the Big Bang Theory star, 32, revealed that she underwent shoulder surgery.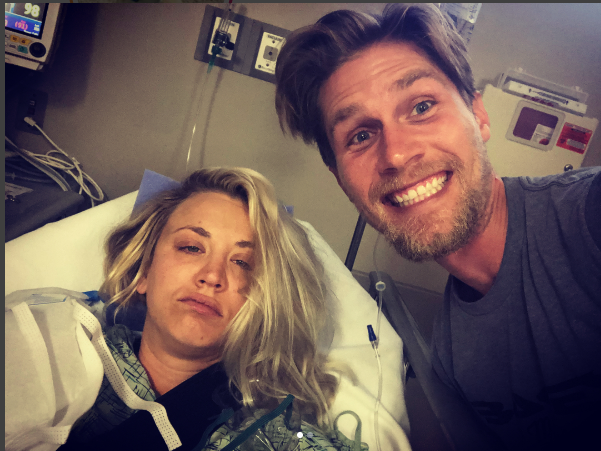 Kaley Cuoco / Instagram Kaley Cuoco / Instagram / Instagram
"When your 'honeymoon' is shoulder surgery and your husband looks just as happy lol on the road to recovery," the actress captioned a hospital selfie on Instagram Thursday.
Thank you for all the love and support! knowing [Karl] I'm sure he will be posting tons of hilarious gems."
Not ideal. (Instagram)
Kim K still has wall-to-wall security surrounding her gaff following the Paris robbery.
In a new interview, the reality star and entrepreneur spoke about the changes she's made in her life since the incident.
"I travel with a couple of security people and my nanny," she explained. "At home I have multiple security people.
I need someone on every edge of my property. I live in a gated community, and I have them right at my gate. Someone came in yesterday, a friend, and was like, 'Do you always have security standing outside your door? Because you never did before.' And I was like, 'Yeah — 24/7.' It's just what I have to do to make me feel safe or make me able to sleep at night. And I think that had to happen after what happened in Paris."
She also talks about learning to balance a cheque book and how she doesn't get presents anymore. (Wealth Simple)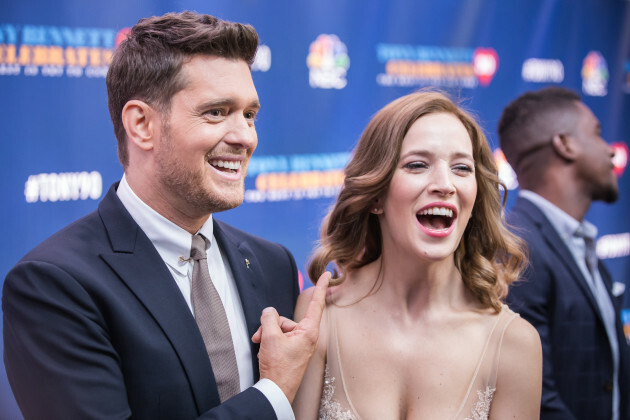 SIPA USA / PA Images SIPA USA / PA Images / PA Images
Michael Bublé has announced that he and wife Luisana Lopilato are expecting a baby girl.
The Canadian singer is eagerly awaiting his third child told Today FM: "I got my first little girl coming in three weeks, and I've actually never said that before in public. I've got a daughter coming." Exciting times.
Bublé retreated from the spotlight after his eldest son Noah was diagnosed with cancer. (Today FM)
And all of your other celebrity dirt…
It turns out Ariana Grande's fiancé Pete Davidson previously joked about the Manchester bomb attacks in one of his sets. (DailyEdge)
Chris Brown has been arrested. Again. (Goss.ie)
Tom Daley's been spotted out and about with his new baba. (The Sun)
DailyEdge is on Instagram!