WHEN SHE'S NOT posting about being an anti-vaxxer on Instagram, Kat Von D has a makeup line to attend to – a very popular one, at that.
Much loved products from the brand include the Lock It loose powder and the world-renowned Tattoo liquid eyerliner in 'Trooper'
It's why fans were left scratching their heads when the brand seemed to reveal an almost identical eyeliner to the Tattoo one, touting it as new. 
This is the as-of-now titled 'LinerX'.
… And here's Tattoo liner.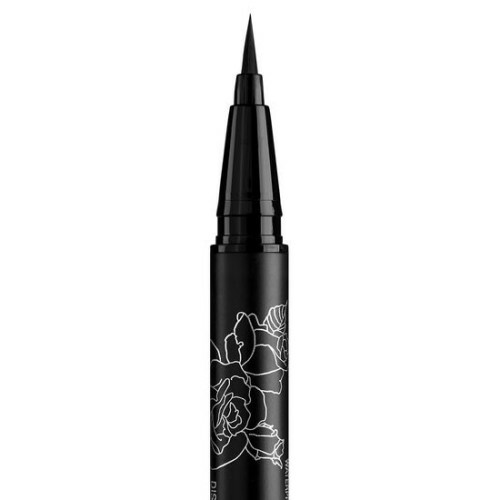 Spot the difference. (And why mess with a good thing, huh?)
To add insult to injury, Kat Von D Beauty is offering its American customers a chance to try a prototype of LinerX, for the low low price of $20.
Kat Von D Beauty posted:
‼️THE SECRET IS OUT – #LINERX (not the final name yet) IS HERE. We want to hear from you! A new felt tipped liner to the #KVDLiner family is in the works and we were so excited about it, we had to you get a #sneakpeek.
Grab yours now, EXCLUSIVELY ONLINE AT @sephora ($20) while supplies last and tell us what you think! We are already in [heart] with this super black, felt-tipped liner but before we finalize it we WANT YOUR FEEDBACK on #linerx."
As you can imagine, customers are not happy.
One person expressed their grievances with the practice on Instagram:
if it's a test why would you make people buy it…."
Another asked:
"Why are we paying to give feedback on an unfinished product? And what's the point when our feedback won't matter anyways, clearly since you're not even responding to the multiple comments on here asking why we would pay full price to test something for you."
And another:
Why not send it to customers free of charge or heavily discounted since its a trial run and you need reviews? I've reviewed items for some major brands and never had to pay to review them. Looks nice though."
Questionable, to say the least.
DailyEdge is on Instagram!