SIPA USA / PA Images SIPA USA / PA Images / PA Images
IF KATY PERRY is still riding the buzz from hosting the VMAs, she's about to come crashing back to reality.
One of the singer's former stagehands is suing her after she allegedly lost her toe on the Prismatic tour in 2014.
Ouch.
According to TMZ, Christina Fish is claiming she was hired as a stagehand for the world tour and, while working at Perry's concert in Raleigh, North Carolina, she was asked to help move a wall.
The wall became stuck and, in an effort to free it, it rolled over her foot.
The stagehand said she felt her shoe fill with blood and despite being offered ice, she claims no one called an ambulance and she instead had to call her friend to drive her to the hospital.
Despite the hospital visit, Christina's right toe eventually became gangrenous and had to be amputated.
She also alleges she wasn't able to use her foot for months and is claiming for emotional distress because the doctors instructed her to leave her "dead toe" on for as long as possible for a clean amputation.
KatyPerryVEVO / YouTube
There's photos of her injury up on TMZ, which you can view here, if you're into that sort of thing.
Regardless of what happens, Stereogum have already won with this story, sharing it with the sub-heading:
You're hot than your cold / You just lost a toe."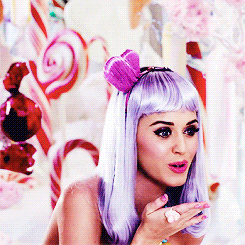 DailyEdge is on Snapchat! Tap the button below to add!