EVERY WEEKDAY MORNING, DailyEdge.ie rounds up the best of the day's celebrity dirt from the top to the very bottom.
Anthony Devlin Anthony Devlin
Another one bites the dust.
Last week, Megan Barton Hanson called it a day with her fella Wes Nelson after meeting on Love Island last summer. Now, fellow contestants Kaz Crossley and Josh Denzel are also throwing in the towel.
Kaz made the "announcement", if you can even call it that, on Instagram, captioning an old holiday snap of the pair: "Sometimes things don't go the way you planned, but you have to be grateful for the journey.
Thank you for everything especially showing me how to love myself again."
Adding his contribution, Josh commented a sad emoji and a prayer hands emoji – a profound and emotional reaction after a seven month relationship. 
That only leaves Jack and Dani and Adam and Zara from the 2018 series. Can we get some extra love on this year's series please?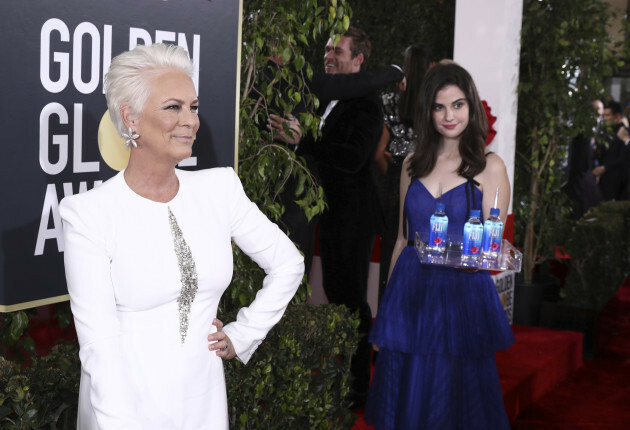 Matt Sayles Matt Sayles
Remember Fiji Water? Well, she's decided to sue Fiji Water. Life comes at you fast, huh?
Court documents reveal that the viral star of the 2019 Golden Globes, is suing the brand for "the unauthorised use of [Fiji Water Girl's] photograph, likeness and identity.", i.e. using her image as the focal point of a global marketing campaign inspired by her moment on the red carpet of the award show.
According to the documents, the model – real name Kelleth Cuthbert – claims that she never gave Fiji Water permission to use her photos to create cardboard cutouts of herself. She also claims that she did not "sign away her rights to 'Fiji Water Girl'" as the beverage brand allegedly tried to get her to do.
In a statement, Fiji Water said, "This lawsuit is frivolous and entirely without merit. After the Golden Globes social media moment, we negotiated a generous agreement with Ms. Cuthbert that she blatantly violated.
We are confident that we will prevail in Court. Throughout our history, we have had a sterling reputation working with talent."
Who's the thirsty one, d'you reckon? (E! News)
Stephen Smith/SIPA USA/PA Images
Finally, Christina Aguilera wants to put those rumours of a feud with pink to bed.
In fact, Xtina is now saying there was no alleged punch-up – rather, she wanted to shift Pink who was having none of it. (In 2017, Pink said that there had been some bad blood between them and claimed at one stage Aguilera took a swing at her in a nightclub.)
"I heard about that story and I saw the clip of it," Aguilera said in a new interview. "It's so funny because I've seen her Behind the Music and I know she has some feelings about how the recording of 'Lady Marmalade' went down.
She was heckling me in the audience a little bit behind the director. I was like, 'Oh, What's going on?' But that's what she did back then."
As for the punch, Aguilera has a different recollection of events: one that involves a game of Spin The Bottle.
"I seem to have a different memory of a night we had at a club where we played spin the bottle. I have a love memory.
I was excited about a kiss. I was like, a kiss and all's good. And then she put her hand up like this [covering her mouth] and I was like, 'Oh, that's what we're doing? Alright. She didn't want to get 'Dirrty,'"
See what she did there? 
The Grammy-nominated singer concluded by saying she wouldn't swing for her as Pink could 'beat her ass'. (WWHL)
And all of today's other celebrity dirt…
In the weirdest of flexes, that gal with the Harry Styles face tattoo faked it as a way to promote her new single. (Metro)
Ariana Grande made a balls fixing her tattoo. (The Sun)
Queen Elizabeth is helping Harry and Meghan decorate their gaff. (Cosmopolitan) 
DailyEdge is on Instagram!