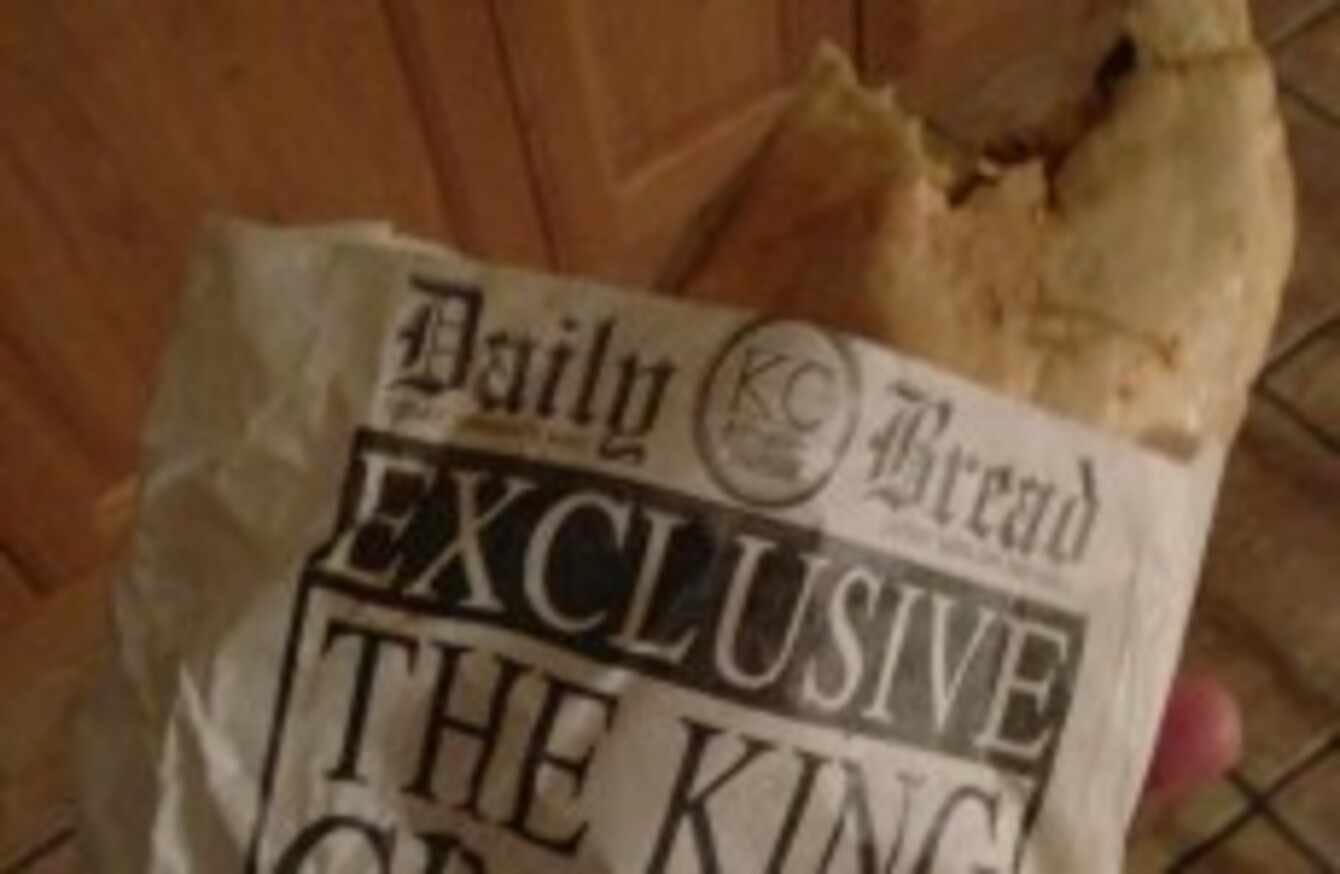 WHILE THE KING Creole is ANYTHING but a secret down in Cork, the rest of Ireland have yet to be graced with this culinary delight.
A specialty of Cork's KC's, the pitta creation is something of an institution to locals.
So what is it?
It's a pitta, containing cajun chicken, mayonnaise, iceberg lettuce, and chips all wrapped and heated up.
Basically, you want to eat this after a feed of drink.
Or any time at all, really.
Well that all sounds good, but IS it good?
Well, judging by the queues outside KC's to order, we're gonna go with yes.
A Yelp review says the King is delicious, "full to the brim with cajun chicken, salad, cheese, sauce, and chips. The pita reminded me of a corn tortilla taco" and looked and tasted slightly fried.
Their massive fanbase is also a good indicator.
Can I get them outside of KC's?
So, technically, no. But where there's a will there's a way, and they've got a SERIOUS fanbase that will go to some lengths.
But mainly, it's just a must-stop for anyone passing by
Basically, chippers all over the country need to get on board
Road trip to Cork, anyone?