AS YOU WILL recall, Keith Barry made a series of predictions last week, calling events that he claims will happen over the next year or so.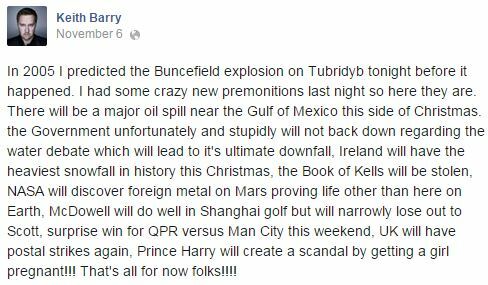 Keith Barry / Facebook Keith Barry / Facebook / Facebook
And while his Book of Kells prediction turned out to be semi-accurate, some of his predictions haven't exactly panned out.
The illusionist predicted that QPR would defeat Manchester City and that golfer Adam Scott would win the Shanghai Open.
It seems that a number of punters took these predictions at face value and paid a little visit to the bookmakers. So after QPR drew with Manchester City and Bubba Watson claimed the Shangai Open, there were a lot of broken hearts out there.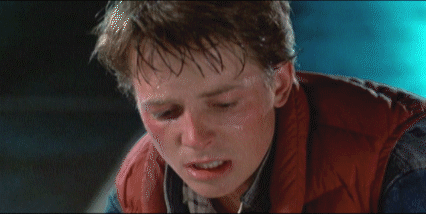 reactiongifs reactiongifs
Many have taken to Twitter and Facebook to express their discontent.
He came in for criticism for misleading people.

With some people asking him to refrain from sharing his predictions in future.

Others kept it short and sweet.


Some cheeky pups straight up asked for their money back.

While this guy made a prediction of his own.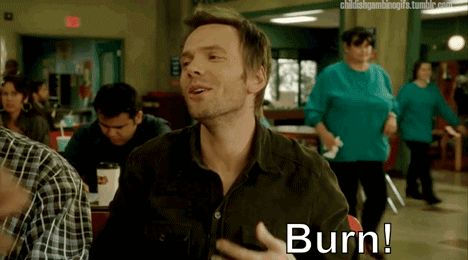 childishgambinogifs / Tumblr childishgambinogifs / Tumblr / Tumblr