AFTER FOUR LONG years without bangers, Kesha is releasing new music.
As she continues to fight her producer Dr. Luke in court over claims he sexually assaulted her, the singer releases new single Praying today.
https://open.spotify.com/track/79NlESqzFSW0hdBWgls4FX
Nothing like a good power ballad of a Thursday!
Now, Kesha's particular brand of pop doesn't sit well with everyone, but her comeback is still pretty exciting.
Unlike her peers, she was imperfect, far from polished and always gave the impression that she ended up in a recording studio by accident (not entirely untrue, if the story about her collaboration with Flo Rida is to be believed).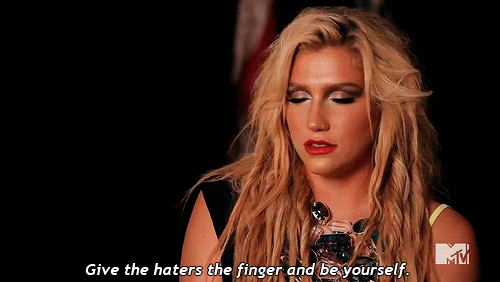 As well as that, she was some woman to churn out a banger in the heady days of the '10s.
1. Your Love Is My Drug
The third single off her debut album, Your Love Is My Drug documents a previous co-dependent relationship Kesha had with an ex.
Not healthy at all – but isn't there an old saying about the worst times in our life inspiring the biggest tunes?
keshaVEVO / YouTube
Also, not to alarm anyone, but this song is seven years old. Seven.
2. We R Who We R
Undoubtedly, we wouldn't be wearing Kesha's 'look' in this video down to the Chinese of a Friday evening.
All these years later though, and it still remains a #bop – with a good message. Kesha wrote the song in the wake of news that bullying had led to multiple suicides of gay youth.
She said the song is intended to inspire people to be themselves, and as a celebration of anyone deemed quirky or eccentric.
keshaVEVO / YouTube
3. Stephen
An underrated album track from her first album 'Animal', Stephen has a little bit more of a country influence.
It's easy to forget that Kesha can actually sing, so luckily there's loads of gorge harmonies on this.
keshaVEVO / YouTube
4. Blah Blah Blah feat. 3Oh!3
The '10s produced a lot of confusing genres and musical acts that defy explanation.
Enter – 3OH!3.
Were they rappers? Were they DJs? Were they just #lads?
Whatever they were, they were our Chainsmokers, meaning they were everywhere for a time, including this super collaboration with the queen herself.
keshaVEVO / YouTube
5. Take It Off
The lyrics "Got a water bottle full of whiskey in my handbag" resonate with me on a very personal level.
keshaVEVO / YouTube
6. C'mon
Absolute stinker of a chorus and a bridge on this one, and did not enjoy the success it deserved, IMO.
keshaVEVO / YouTube
7. The Harold Song
From her 'Cannibal EP', Kesha showed a rare moment of genuineness tenderness in her signature style.
Still no clearer on who Harold is, mind.
The 'Deconstructed' version is also worth a listen.
MissGetDown / YouTube
8. Dirty Picture 
Ok, so technically this is a Taio Cruz song (anyone know what he's at this weather?)
But Kesha's contribution is crucial to the makings of this song. Y'know. Gender balance and all that.
TaioCruzVEVO / YouTube
9. Blind
Another album track from 'Animal', Blind serves as a power anthem – a big 'f u' to the men who didn't realise her worth.
G'wan Kesha!
keshamedia / YouTube
10. Old Flames Can't Hold A Candle To You
From her 'Deconstructed EP', this is one to play to anyone who disputes Kesha's vocal abilities.
(And yes, it is a cover – and a bloody good one at that).
Michael Weihn / YouTube
11. TiK ToK
Because haven't we all woken up one morning and felt like P Diddy?
keshaVEVO / YouTube
Welcome back Kesha <3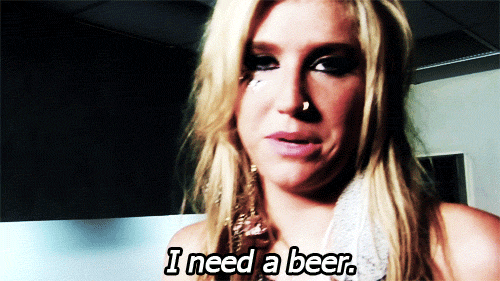 DailyEdge is on Snapchat! Tap the button below to add!